Gaviscon wishes you a heartburn-free Christmas!
Gaviscon wishes you a heartburn-free Christmas!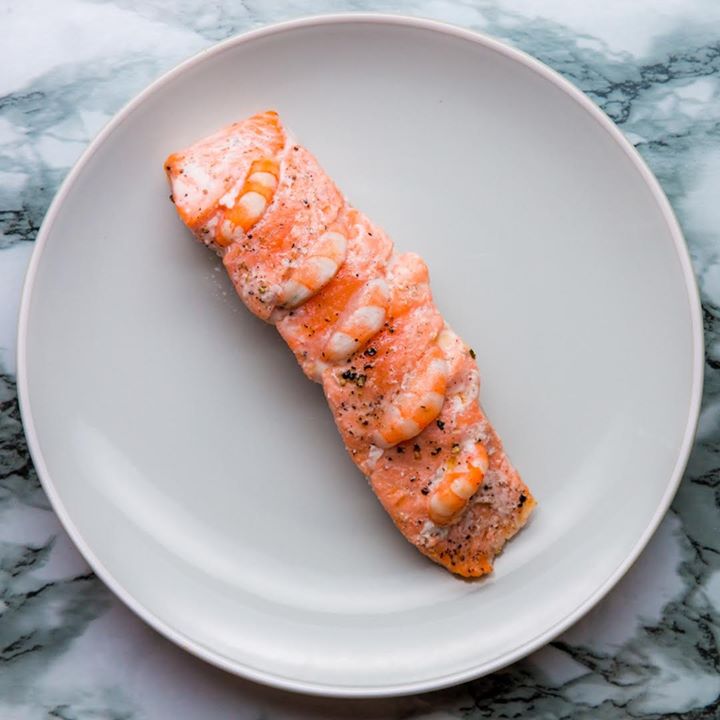 Ingredients
Sauce
25 grams butter
20 grams flour
400 millilitres skimmed milk
100 grams light cream cheese
½ lemon juice + zest
25 grams chives, chopped
Sea salt and black pepper
Salmon
4 salmon fillets
20 kings prawns
Sea salt, to taste
Black pepper, to taste
2 tablespoons olive oil
Half a lemon, sliced
50 grams coriander
May contain allergens
Instructions
Preheat the oven to 200°C.
Take the salmon fillets and make five incisions into the fillet making sure you only cut three-quarters of the way into the fillet.
Place a prawn into each cut, making sure the the back of the prawn is facing upwards.
Take a large piece of tin foil and place one salmon fillet in the center. Season with sea salt and black pepper.
Drizzle with olive oil and place three slices of lemon and a large sprig of coriander on the salmon fillet.
Using the excess tin foil wrap the salmon up into a parcel, so it is completely encased.
Bake for 12 minutes.
Meanwhile prepare the sauce. In a large saucepan over a medium heat, add the butter. Once the butter is melted, add the flour.
Stir to make a roux and cook for 1–2 minutes, stirring continually.
Add the milk and cream cheese. Continually stir until the sauce is bubbling and starts to thicken.
Add the lemon juice and zest and chives and season to taste with salt and pepper.
Once the salmon is cooked, remove from the oven and serve with the sauce.
Enjoy!
Watch the recipe video here:
https://www.facebook.com/buzzfeedpropertasty/videos/10159895907325422/