Funnel Cake
A candy thermometer is CRUCIAL for this recipe. If the temperature is too low they'll be pale and oily, too high and they'll burn! Keeping the oil temperature steady at 375° is important if you want your funnel cakes golden and crunchy.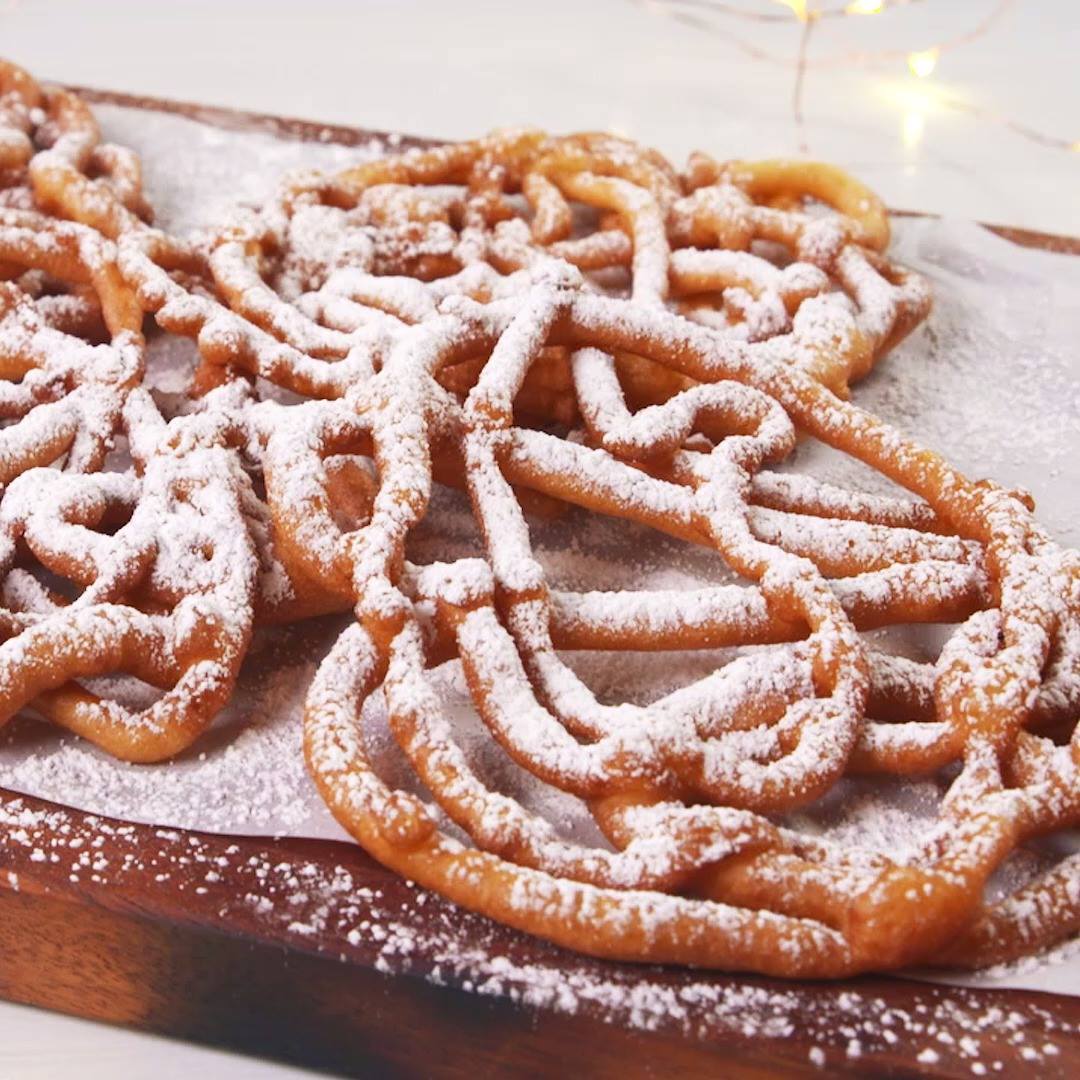 Ingredients
2 c. all-purpose flour
2 tsp. baking powder
Pinch kosher salt
1½ c. whole milk
¼ c. packed light brown sugar
2 large eggs
½ tsp. pure vanilla extract
Vegetable oil, for frying
Powdered sugar, for garnish
Instructions
In a medium bowl, whisk together flour, baking powder, and salt. In a large bowl, whisk together milk, brown sugar, eggs, and vanilla. Slowly whisk dry ingredients into wet ingredients until no flour is visible. Let batter sit 10 minutes before transferring it into a piping bag or ziplock bag.
Pour 1" vegetable oil into a large cast iron pan. Turn heat to medium and heat until a candy thermometer set in oil reads 375°. Cut a ½" hole in your piping bag or ziplock bag and squeeze approximately ¼ cup batter into oil in a circular pattern. Fry until golden on both sides, flipping halfway, 3 to 4 minutes in total. Place on a paper towel lined plate to drain.
Dust with powdered sugar before serving.
Watch the recipe video here:
Making Funnel Cake at home is WAY easier than we thought ?Full recipe: http://dlsh.it/AsTli9e

Posted by Delish on Sunday, June 17, 2018