Fluffy Matcha Green Tea Cheesecake
Fluffy enough to rest your head on, this light and airy matcha cheesecake just happens to be delicious too.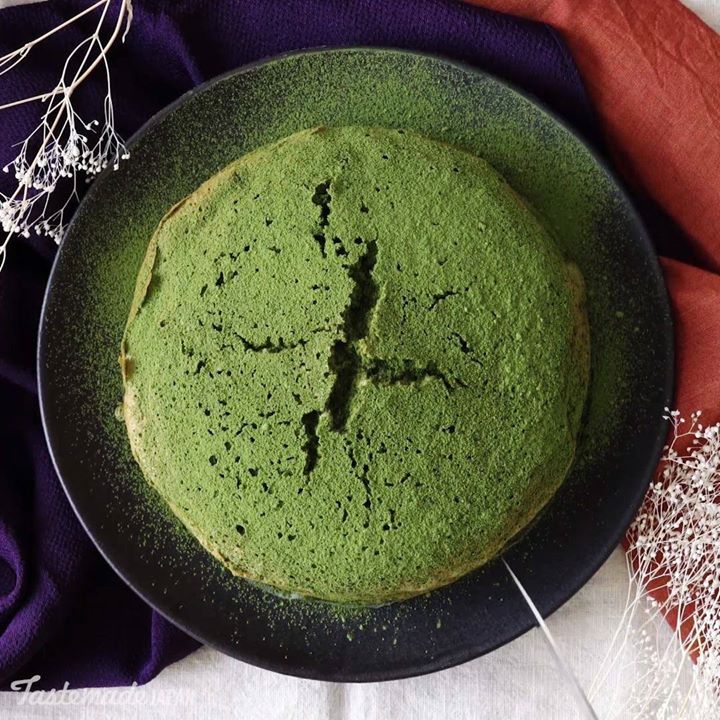 Ingredients
⅓ cup butter
⅓ cup cream cheese
½ cup milk
6 egg yolks
½ cup flour
¼ cup cornstarch
1½ tablespoons matcha green tea powder, plus more for decoration
Whipped cream
Coarse sweet red been paste (tsubuan)
Sweet-boiled chestnuts
Meringue:
10 egg whites
½ cup granulated sugar
Instructions
Preheat oven to 280 degrees. Prepare a springform pan with oil and parchment paper.
For the meringue, add the granulated sugar to the egg whites and leave standing for 9 minutes.
For the batter: In a medium saucepan, add butter, cream cheese and milk. Cook until melted, then remove from heat. Transfer to a mixing bowl and add egg yolks. Sift in the flour, cornstarch and matcha green tea powder. Stir to combine.
Use a blender to bring the meringue to stiff peaks. Fold meringue into cheesecake batter.
Pour the batter into the prepared pan pan, and bake for 40 minutes.
Allow cake to cool, then remove from pan and sprinkle with matcha green tea powder. Slice and add whipped cream, coarse sweet red been paste (tsubuan), and sweet-boiled chestnuts.
Watch the recipe video here:
Fluffy Matcha Green Tea Cheesecake

This ultra fluffy cheeesecake can dual as a pillow, resulting in the sweetest dreams.Full Recipe: taste.md/2rvulgY?: Tastemade Japan

Posted by Tastemade on Sunday, February 18, 2018