Croque Monsieur Mash Balls
Following in the wake of the internet's indisputable hunger for all things mash come these deep fried delicacies. Oozing with the flavours of France's greatest sarnie, the croque monsieur, these are a great party snack. Crispy yet soft and rich with a tang of mustard these are easily adaptable (everything is good with mash, am I right?). Get creative!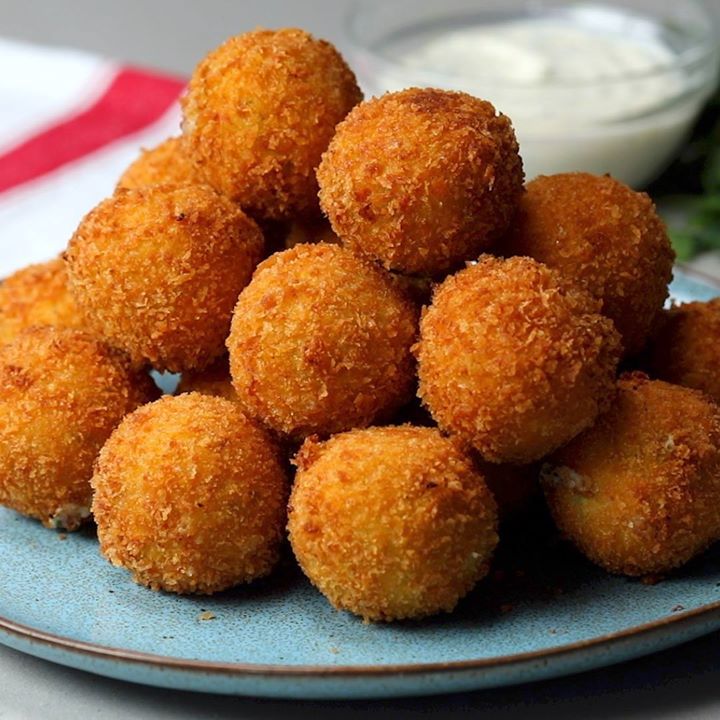 Ingredients
6 cups cold leftover mash
4 slices ham, chopped into small cubes
3 cups grated emmental
2 tbsp dijon mustard
¼ cup finely chopped parsley
1 tbsp salt
1 tbsp pepper
1 cup flour
4 eggs, beaten with a little milk
2 cups panko breadcrumbs
Enough groundnut oil to deep fry
Instructions
In a large bowl mix up the mash, ham, cheese, mustard, parsley and seasonings.
Take a walnut sized chunk of the mash and roll it into a ball shape. Chill them for a little bit while you heat up the oil to 170°C/340°F.
Take each ball and roll it in the flour, then egg mix, then breadcrumbs, shaking off excess each time.
Fry them in batches of ⅚ until they are golden and crisp - not too long or the cheese will start oozing out.
Serve with a lemony herb mayo dip.
Watch the recipe video here:
Croque Monsieur Mash Balls

Posted by Twisted on Thursday, March 15, 2018