Crispy Salt-and-Vinegar Potatoes
Cooking the potatoes in vinegar seasons them from within, and a final drizzle boosts the flavor.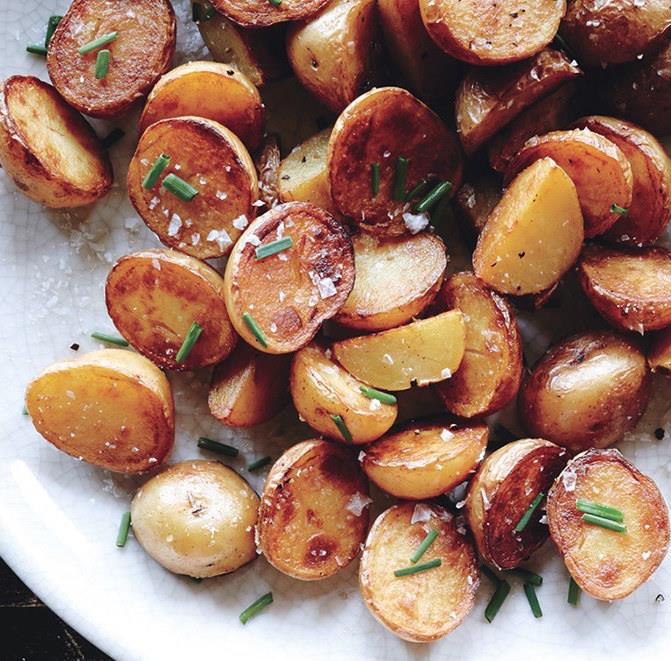 Ingredients
2 pounds baby Yukon Gold potatoes, halved, quartered if large
1 cup plus 2 Tbsp. distilled white vinegar
1 tablespoon kosher salt, plus more
2 tablespoons unsalted butter
Freshly ground black pepper
2 tablespoons chopped fresh chives
Flaky sea salt (such as Maldon)
Instructions
Combine potatoes, 1 cup vinegar, and 1 Tbsp. kosher salt in a medium saucepan; add water to cover by 1". Bring to a boil, reduce heat, and simmer until potatoes are tender, 20–25 minutes; drain and pat dry.
Heat butter in a large skillet over medium-high heat. Add potatoes; season with kosher salt and pepper. Cook, tossing occasionally, until golden brown and crisp, 8–10 minutes. Drizzle with remaining 2 Tbsp. vinegar. Serve topped with chives and sea salt.
Watch the recipe video here: