Chicken Mushroom Ranch Penne
CHICKEN MUSHROOM RANCH PENNE recipe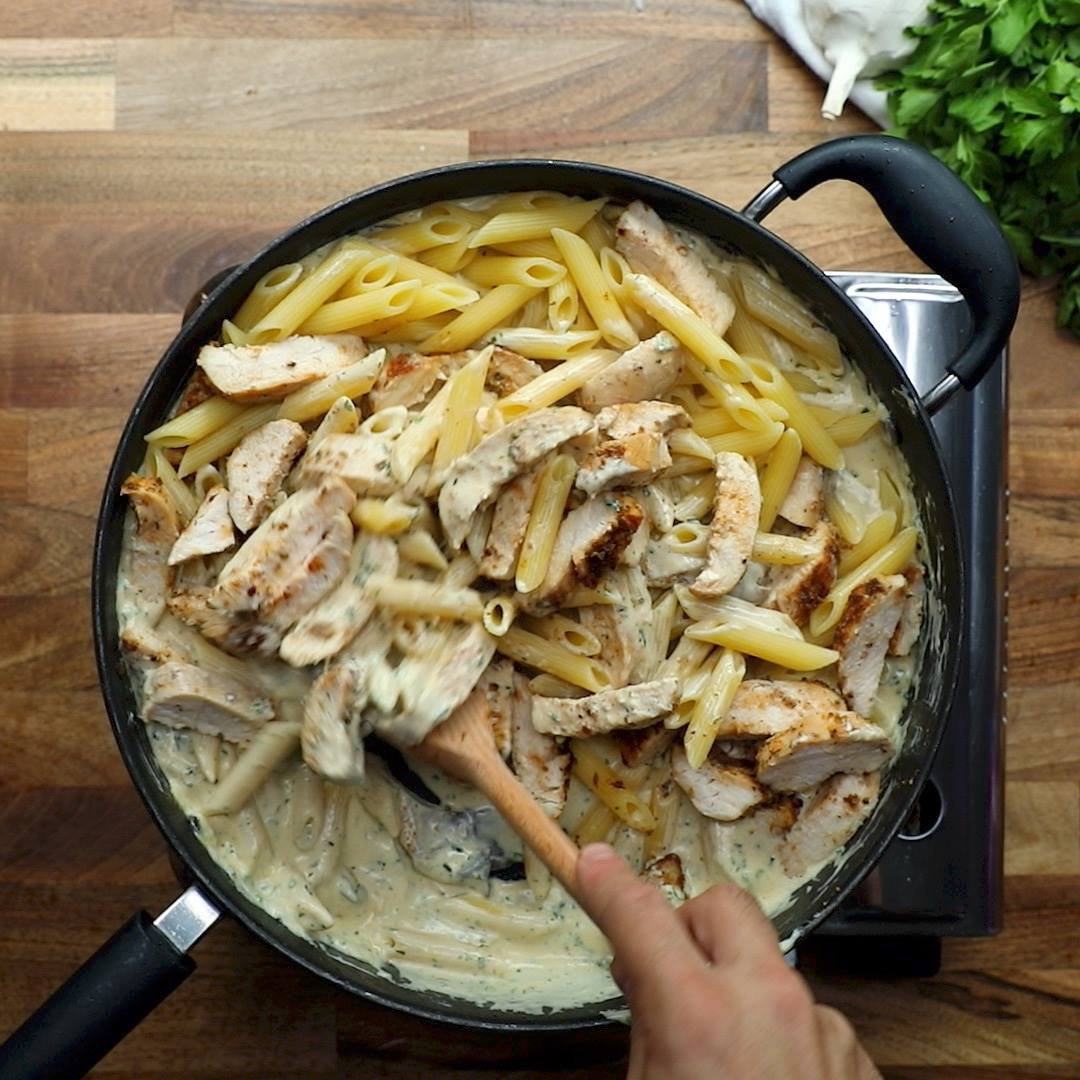 Ingredients
1 tbsp oregano
1 tsp onion powder
1 tsp garlic powder
1 tsp salt
1 tsp cayenne pepper
1 tsp pepper
3 chicken breasts
1 tbsp oil
1 tbsp butter
200g oyster mushrooms
3 garlic cloves, crushed
500ml double cream
1 tbsp dried parsley
1 tbsp dried chives
1 tbsp dried dill
1 tsp salt
400g penne, cooked to packet instructions
Instructions
Mix together the oregano, onion powder, garlic powder, salt, cayenne and pepper. Sprinkle this mixture over the chicken breasts.
Heat the oil and butter in a large pan and fry the chicken breasts for around 5 minutes on each side until cooked through. Remove from the heat and, when cool enough to handle, cut into chunks.
Meanwhile, fry the mushrooms in the pan with the butter and oil. Add the garlic and cook until fragrant.
Pour over the cream and reduce the heat to barely a simmer. Allow to thicken for 5 minutes, then add the dried herbs and salt. Add the cooked chicken and pasta and stir to combine.
Serve hot. Enjoy!
Watch the recipe video here:
Chicken Mushroom Ranch Penne

Posted by Twisted on Friday, September 21, 2018