Cheesy Mashed Potato Onion Rings
Onion rings - that crunchy noble celebration of the most ubiquitous of alliums. We've gone a step further and updated this classic by stuffing it with mash and a chunk of cheddar for a nice oozing surprise.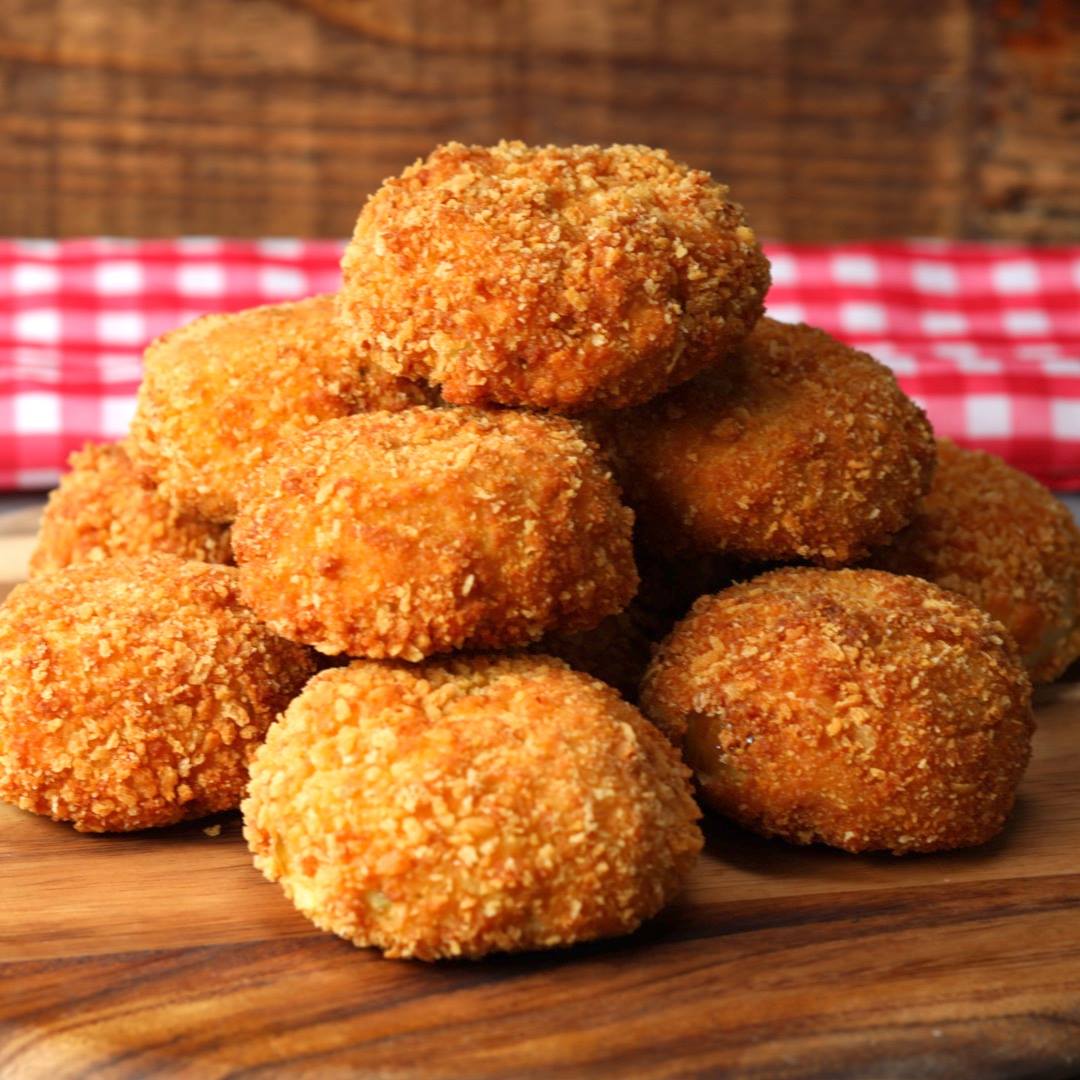 Ingredients
1kg mash
100g butter, melted
8 rashers bacon, cut into strips and fried
1 tsp salt
1 tsp pepper
Handful chopped parsley
3 large onions
200g cheddar
100g plain flour
4 eggs, beaten with a little milk
100g seasoned panko
1 litre oil, for frying
Instructions
Stir together the cooked mashed potatoes, butter, bacon, seasoning and parsley.
Peel the onions and cut the roots and shoots off. Cut them in half (or three if they are particularly big onions) and separate them into rings.
Press mash into the bottom of each ring, followed by a chunk of cheese and more mash mix. Press to seal.
Set them all on a baking tray and leave them in the fridge for an hour.
Add the flour, eggs and panko to some wide, deep bowls. Dip the onion rings one at a time first into the flour, then the eggs, then the panko. Make sure they are thoroughly coated - another dip in the egg and panko mix can make them a bit crunchier.
Fry them in batches until they are golden and crisp. Leave to cool a little before serving.
Watch the recipe video here: