Cheesy Baked Asparagus
No. 1 best way to eat asparagus.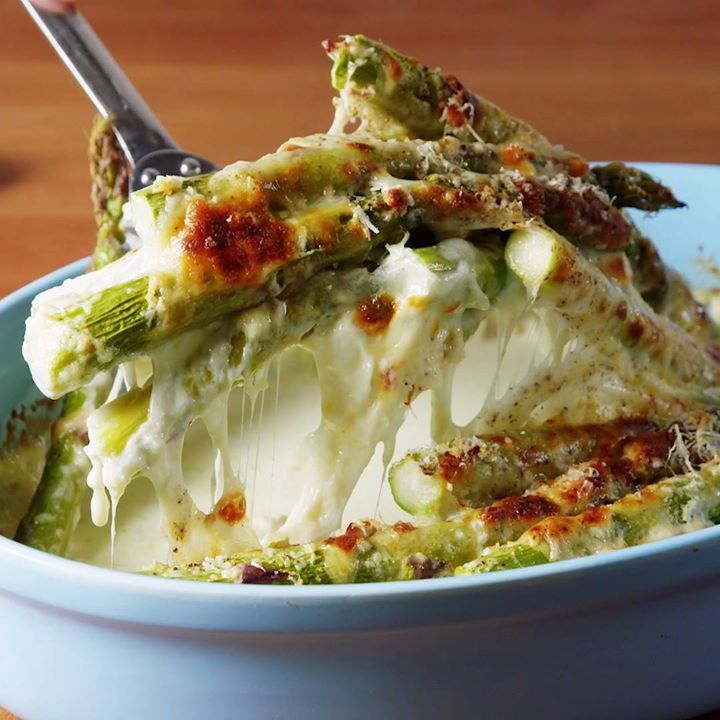 Ingredients
2 lb. asparagus, stalks trimmed
¾ c. heavy cream
3 cloves garlic, minced
kosher salt
Freshly ground black pepper
1 c. freshly grated Parmesan
1 c. shredded mozzarella
Instructions
Preheat oven to 400º. Place asparagus in a shallow baking dish.
Pour over heavy cream and scatter with garlic. Generously season with salt and pepper, then sprinkle with Parmesan and mozzarella.
Bake until cheese is golden and asparagus tender, 25 to 30 minutes. (Broil the last 2 minutes, if desired.)
Serve.
Watch the recipe video here: