Cheesecake Stuffed Apples
The only way to serve up cheesecake during the fall: in an apple.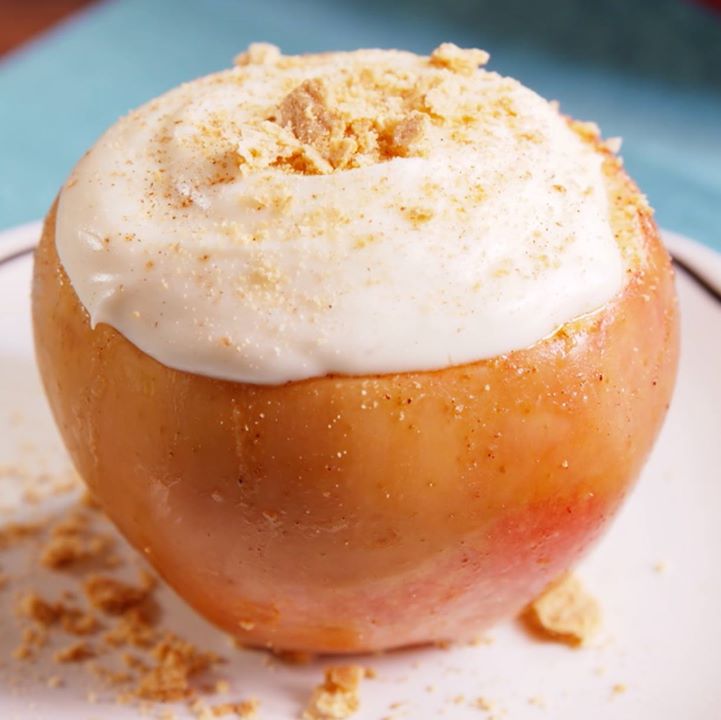 Ingredients
4 tbsp. melted butter
2 tbsp. brown sugar
1 tsp. cinnamon, plus more for dusting
4 baking apples, tops sliced, insides scooped
2 blocks cream cheese, softened
½ c. powdered sugar
½ tsp. pure vanilla extract
Crushed graham crackers, for garnish
Instructions
Preheat oven to 400°. In a small bowl, mix together melted butter, brown sugar, and cinnamon.
Place apples in a baking dish and brush butter mixture onto apples. Bake 20 minutes.
Meanwhile, in a large bowl, beat cream cheese, sugar, and vanilla until creamy. Spoon mixture into stuffed apples and bake 10 minutes more.
Garnish with cinnamon and crushed graham crackers and serve.
Watch the recipe video here: