Caramel Apple Mule
A cool, crisp, and refreshing tasting remix on a classic.?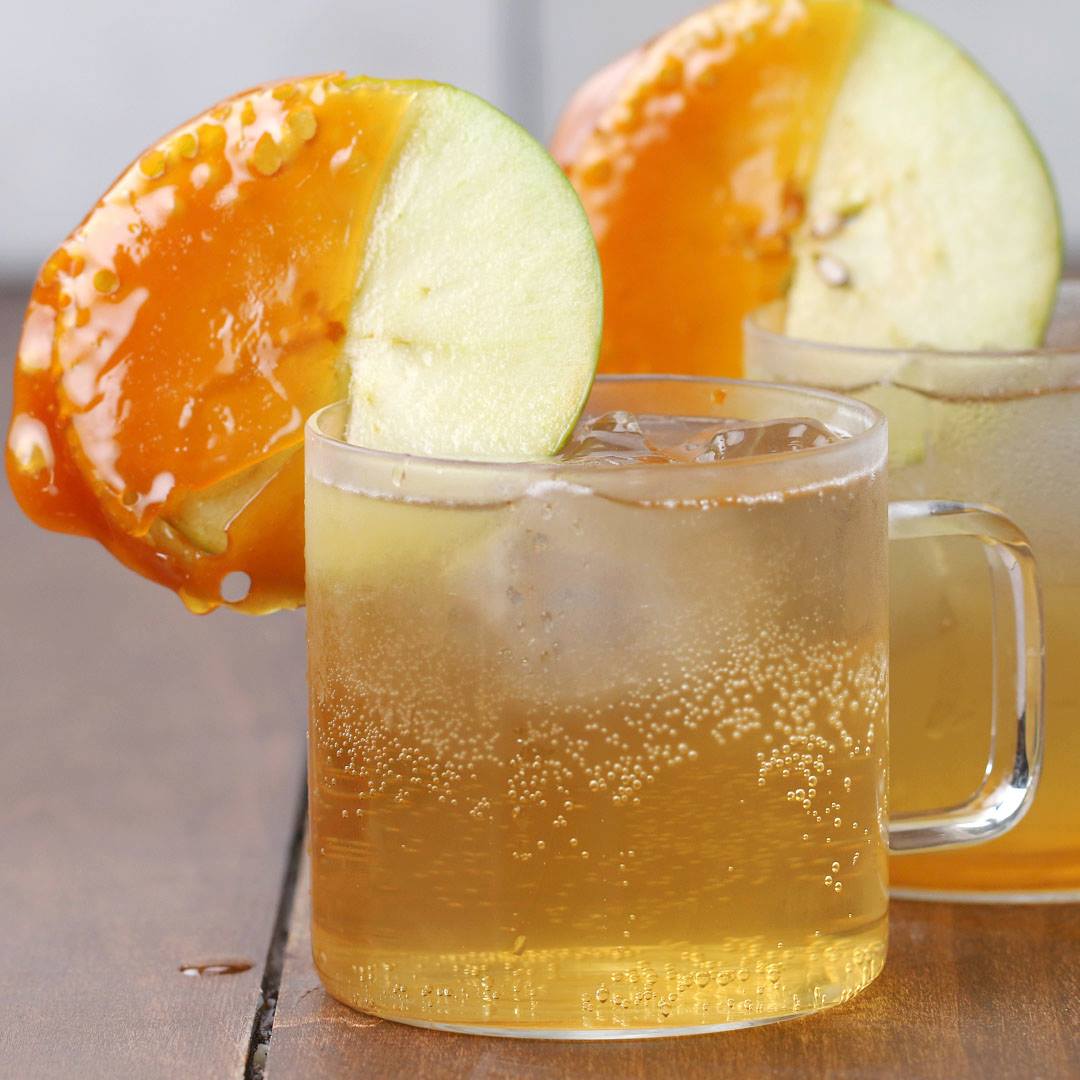 Ingredients
2 cocktails, with extra caramel
2 cups sugar
2-3 tablespoons heavy cream
1 green apple, thinly sliced
4 ounces apple juice
1 ounce butterscotch liqueur
2 ounces Ketel One
Ginger Beer
Special Equipment
Candy thermometer
Instructions
Heat sugar over medium-high heat with a candy thermometer and stir until it completely breaks down to a syrup form. Heat until sugar reaches soft crack temperature (270-290°F/130-140°C). It will be an amber color.
Quickly remove from heat and carefully stir in the heavy cream.
Carefully dip thin apple slices halfway into caramel and set aside to cool.
Pour 1 ounce Ketel One in a glass over ice.
Add 1 ounce apple juice, .5 ounces butterscotch liqueur, top with ginger beer, and garnish with a caramel apple slice.
Enjoy!
Watch the recipe video here:
Caramel Apple MuleA cool, crisp, and refreshing tasting remix on a classic.?

Posted by Tasty on Tuesday, September 4, 2018