Cheesecake on a Stick
Forget cake pops - CHEESECAKE pops are your new EVERYTHING!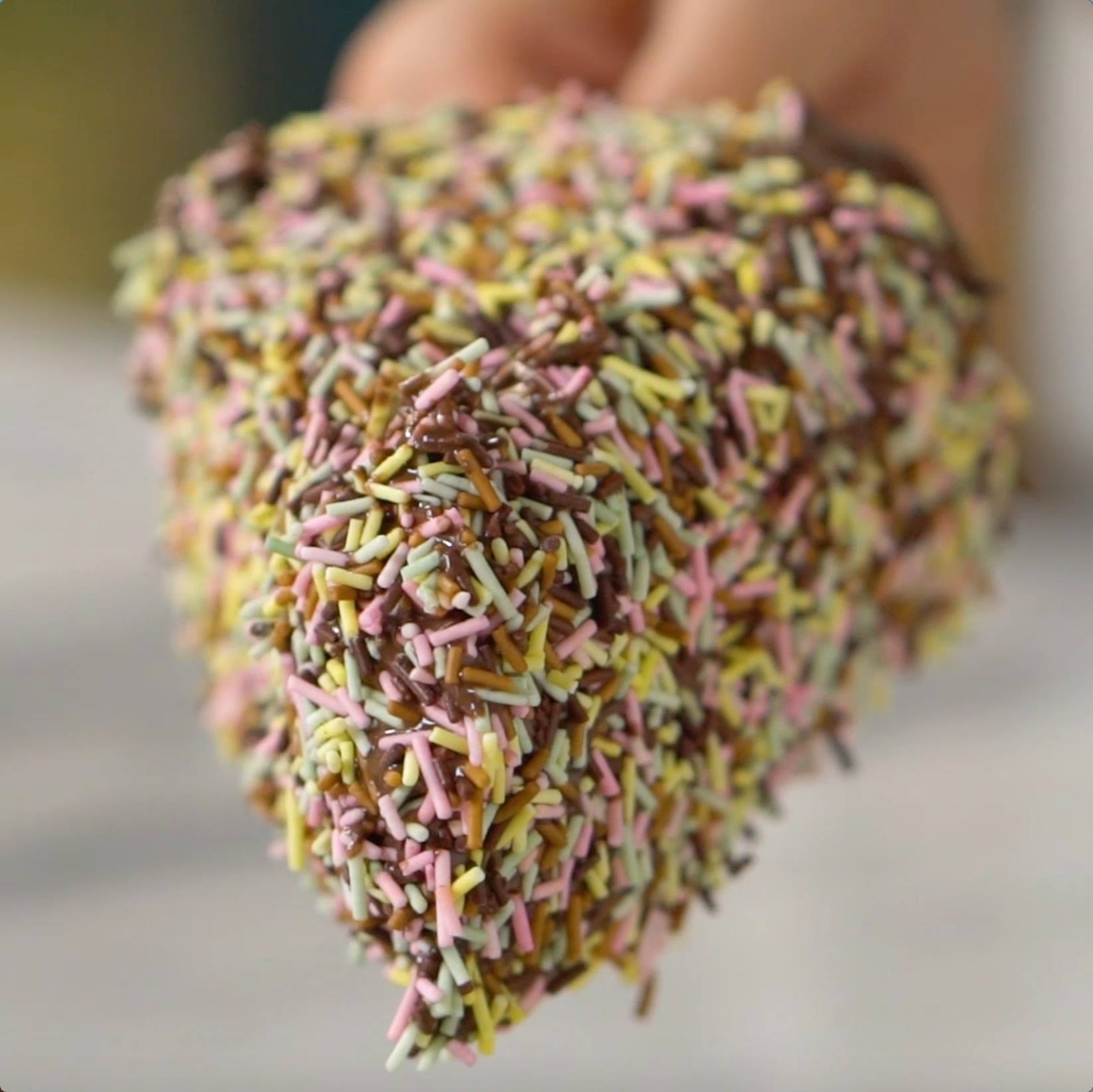 Ingredients
7 ounces vanilla crackers or graham crackers
½ cup butter, melted
14 ounces cream cheese
1½ cups heavy cream
1 cup sugar
½ teaspoon vanilla extract
17 ounces bittersweet chocolate, melted
1 cup chocolate sprinkles
Instructions
In a food processor, grind the crackers, add the butter, and mix for another 2 minutes or until it forms crumbs.
Cover the bottom of a springform pan with parchment paper. Press crumb mixture into bottom and sides of pan and place in the refrigerator.
In a mixing bowl add cream cheese, heavy cream, sugar and vanilla extract. Beat until combined. Pour the mixture into the pan and place in fridge for 1 hour or until hardened.
Remove the cheesecake from the pan. Use a sharp knife to score the cheesecake into slices without cutting all the way through. Add the popsicle sticks, then cut the cheesecake slices. Place them in the freezer for 3 hours until frozen.
Dip cheesecake slices in the melted chocolate, decorate with chocolate sprinkles and serve.
Watch the recipe video here:
What's creamy, dreamy, and now on the go?Taste for Yourself: https://taste.md/2OCQ2D4?: Tastemade Brasil

Posted by Tastemade on Thursday, August 2, 2018