Boozy Sherbet Punch
Poppin' bottles.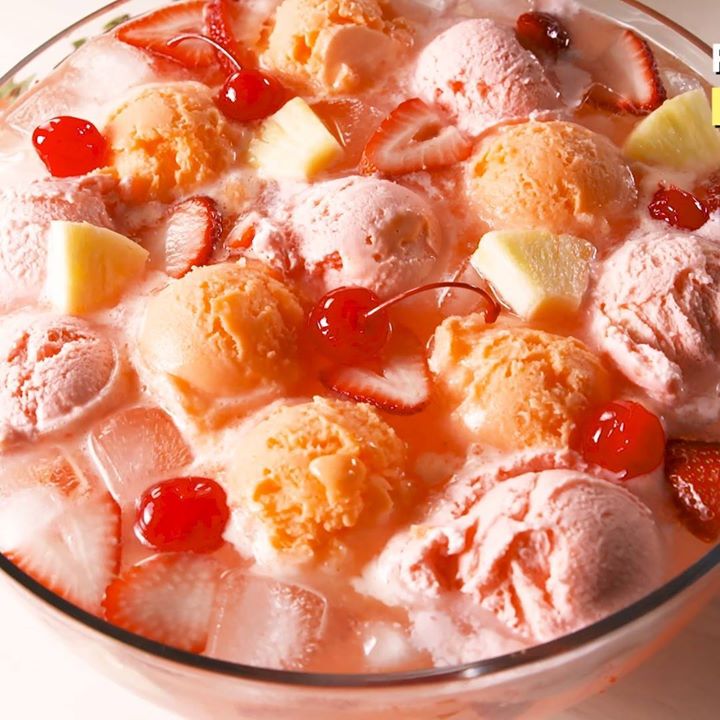 Ingredients
3 c. ice
1 (2-L) bottle lemon-lime soda
1 bottle prosecco
3 c. pink lemonade
1 c. pineapple juice
1 c. sliced strawberries
1 c. chopped pineapple
1 qt. sherbet
1 c. maraschino cherries
Instructions
To a large punch bowl, add ice. Stir together lemon-lime soda, prosecco, pink lemonade, pineapple juice, strawberries, and pineapples.
Top with sherbet and maraschino cherries and serve immediately.
Watch the recipe video here: