Banana Pudding Shots
A boozy take on banana pudding.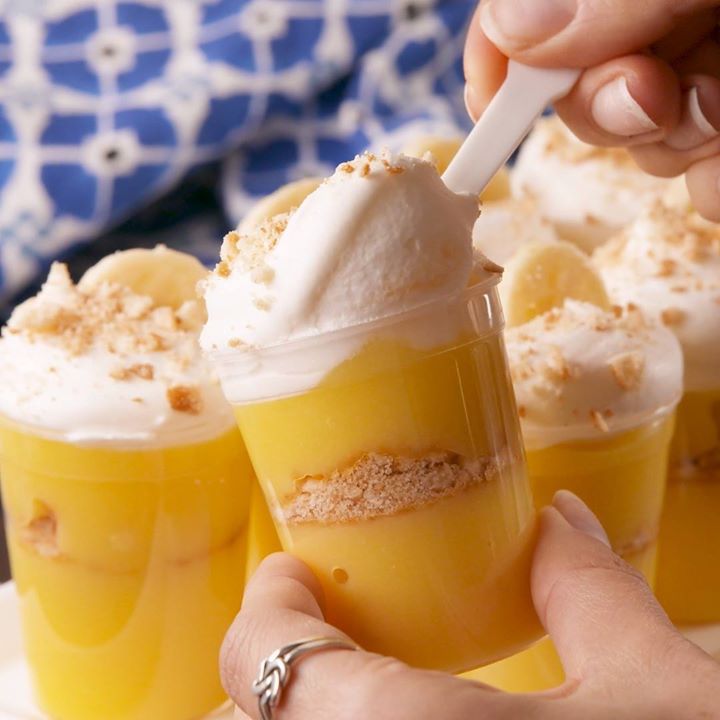 Ingredients
2 packages instant vanilla pudding
1¼ c. milk
¾ c. white rum
1 banana, chopped
½ banana, sliced
½ c. nilla wafers, crushed and divided
Cool Whip, for garnish
Instructions
In a large bowl, combine pudding with milk and rum and whisk to combine. Fold in chopped bananas.
Spoon or pour pudding mixture into shot glasses until they are half full. Make a layer of crushed Nillas in each shot glass, using ¼ cup of the crushed wafers. Top with remaining pudding.
Garnish pudding shots with a dollop of cool whip, a sprinkle of the remaining Nilla wafers, and a slice of banana. Serve.
Watch the recipe video here: