Banana Pudding Cupcakes
Banana pudding lovers rejoice!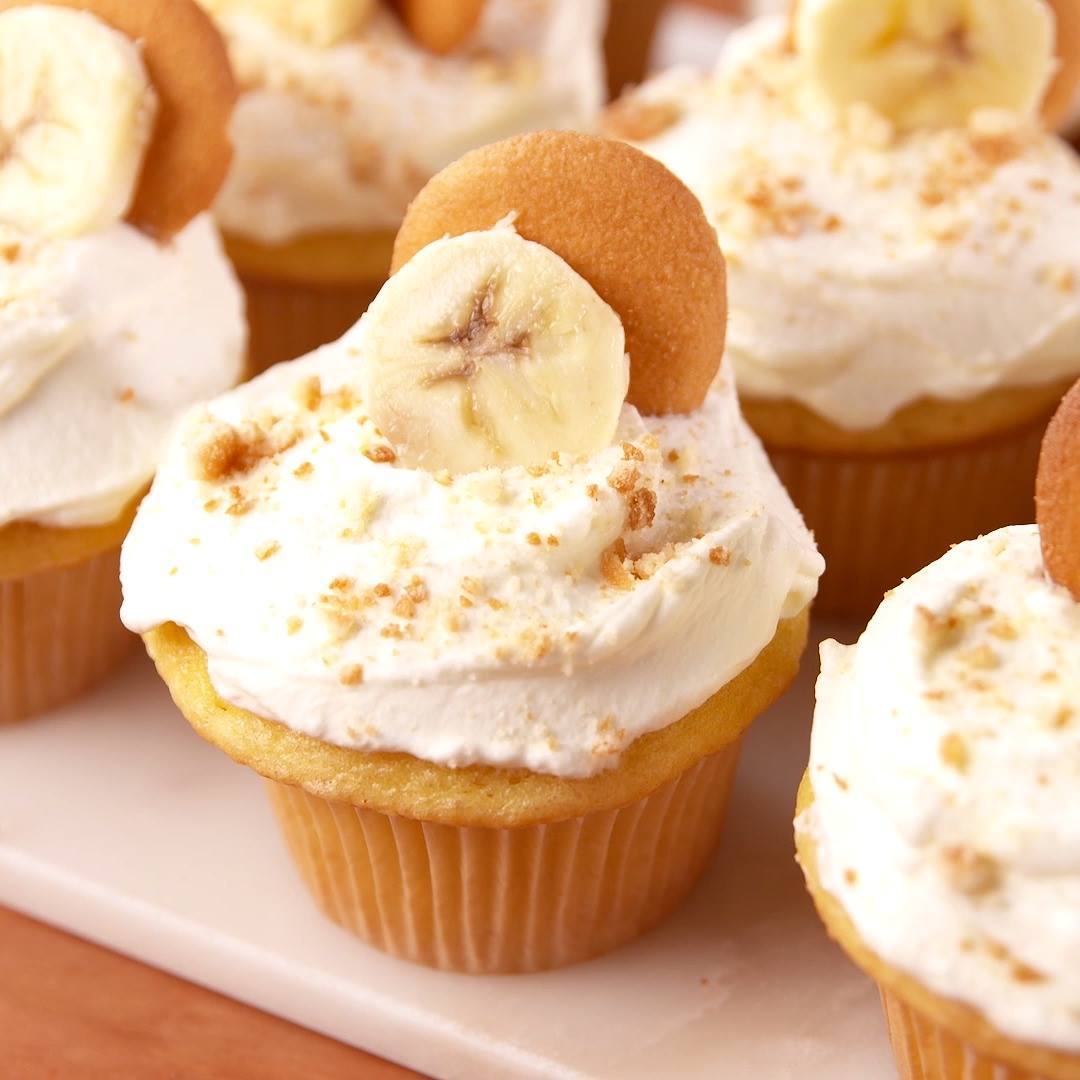 Ingredients
1 box vanilla cake mix
1 box instant vanilla pudding mix
1½ c. cold milk
1 c. sweetened condensed milk
½ c. chopped bananas
2 c. heavy cream
¼ c. powdered sugar
½ tsp. vanilla
sliced bananas, for garnish
Nilla wafers, for garnish
Instructions
Preheat oven to 350° and line a cupcake with cupcake lines. Bake cake mix according to cupcake package instructions. Let cool completely.
Make pudding: In a large bowl, combine vanilla pudding, milk and sweetened condensed milk. Whisk until thickened, about 5 minutes. Fold in chopped bananas.
Make whipped cream: In a large bowl, combine heavy cream, powdered sugar and vanilla and beat with a hand mixer on high until light and fluffy, about 5 minutes. (Alternatively, you can beat the cream in the bowl of a stand mixer with a whisk attachment.)
Using a paring knife, cut small wells out of cooled cupcakes. Fill with banana pudding, then top with whipped cream. Garnish each cupcake with a banana slice, a Nilla wafter, and Nilla wafer crumbles.
Watch the recipe video here: