Bacon Double Cheeseburger Dogs
For those hotdog fans that secretly are into burgers, for those burger fans that often find themselves awake at night, unable to sleep, their feverish minds full of images sausages: don't despair. We have an answer for you. This long, buttery brioche bun has been stuffed to the brim with beef mince, cheese and bacon - nothing more, nothing less.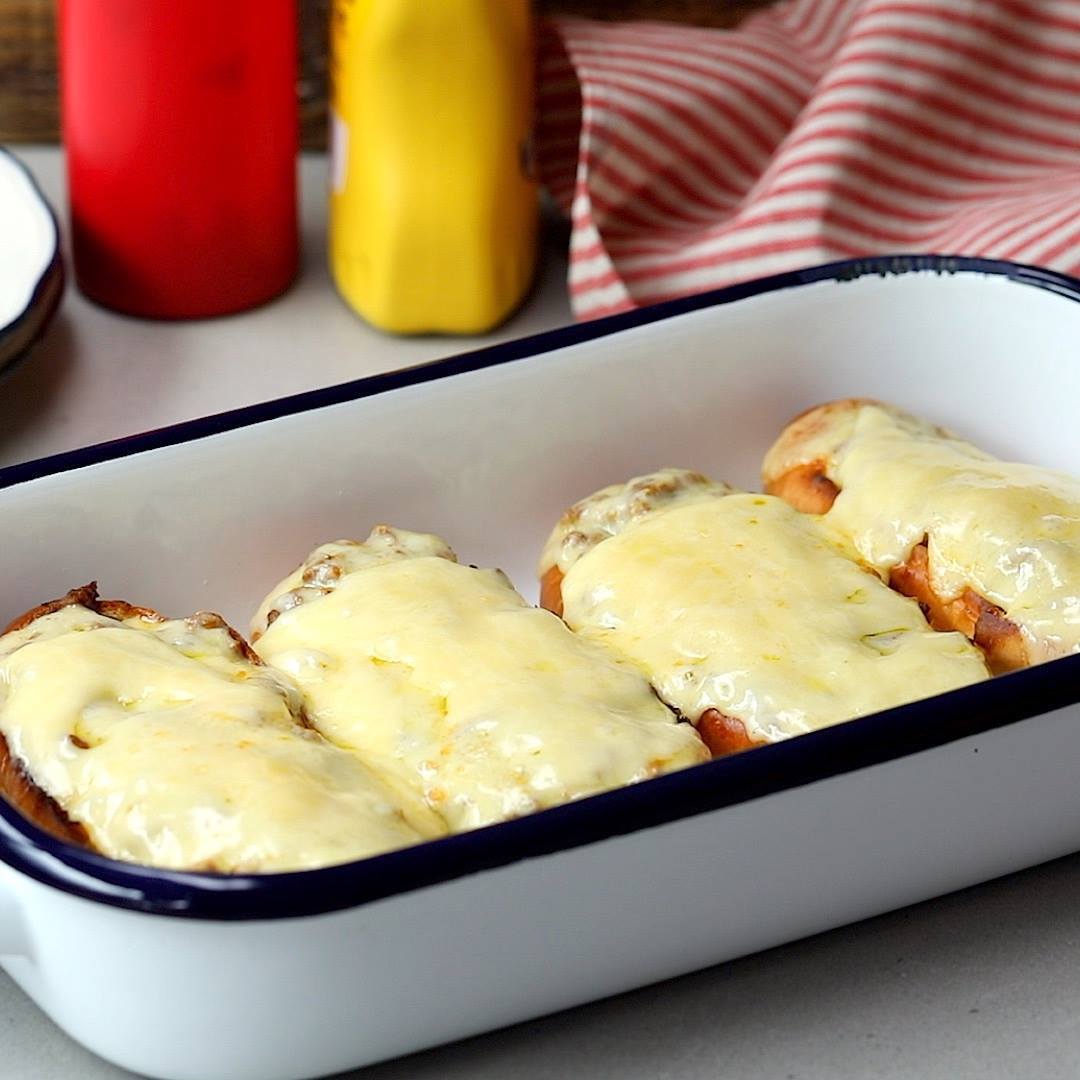 Ingredients
2 tbsp vegetable oil
750g 12% fat beef mince
4 tbsp tomato ketchup
1 tsp salt
1 tsp pepper
1 tsp garlic powder
4 hot dog buns, preferably brioche
4 rashers bacon, cooked pressed
8 slices cheddar, cut in half
Instructions
Heat the oil in a wide, high sided frying pan and fry the beef mince on a high heat, stirring frequently, until brown.
Add the ketchup, pepper, salt and garlic powder and stir. Cook until slightly sticky and cooked through.
Cut the tops off the burger buns and press down the middles to make a boat shape.
To build up bacon double cheeseburger dogs, press some of the beef mixture into the bottom. Follow this with a slice of cooked, crispy bacon and cheddar, then add the final layer of beef mix and more cheese. Grill for 5 minutes on high until the cheese has melted.
Watch the recipe video here: