Avocado Pickles
Use avocados that are not quite ripe in this recipe; pickling softens them.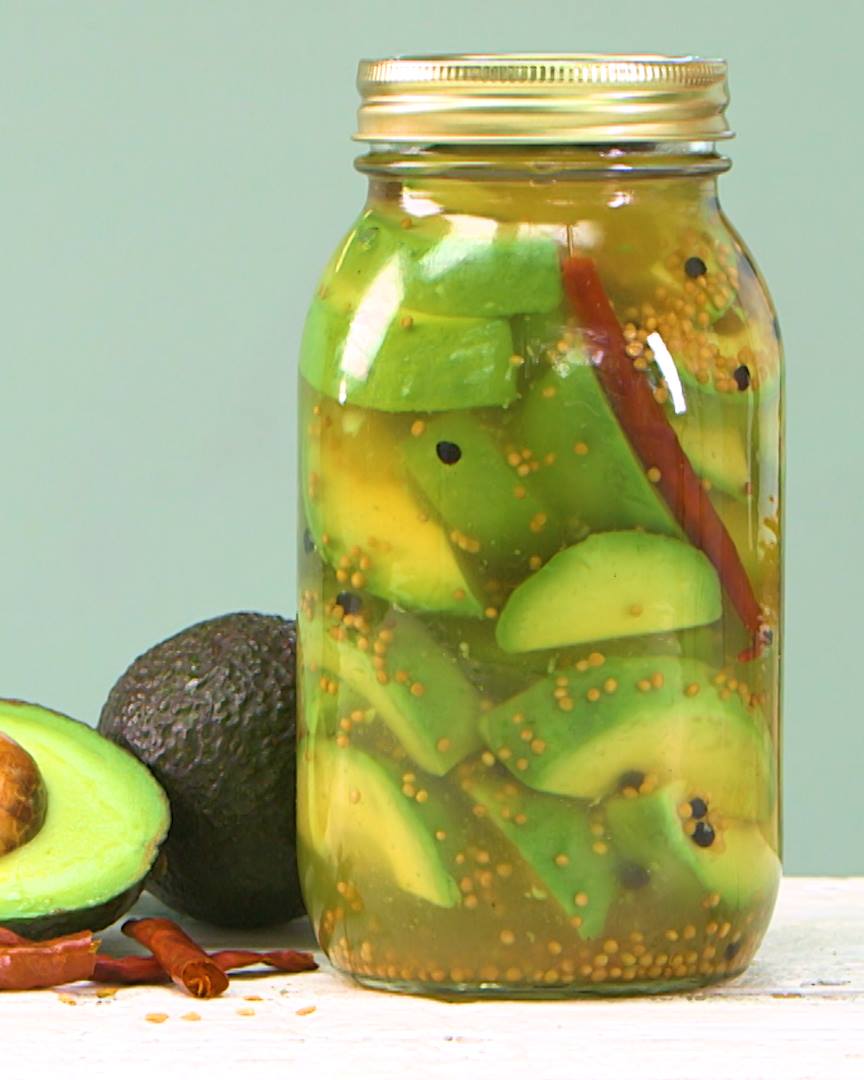 Ingredients
½ cup distilled white or cider vinegar
1 tablespoon kosher salt
1 tablespoon whole yellow mustard seeds
1 teaspoon sugar
½ teaspoon black peppercorns
1 medium chile de arbol, optional
1-2 very firm avocados, sliced
Instructions
Whisk together vinegar, ½ cup water, salt, mustard seeds, sugar, peppercorns, and chile de arbol, if desired, in a medium nonreactive pot. Bring mixture to a simmer over medium heat, stirring until sugar and salt dissolve, then let it cool to room temperature, about 20 minutes.
Place avocado slices in a 1-pint jar and top with the cooled brine. Refrigerate for at least 1 hour or up to 1 month.
Watch the recipe video here: