Aligot
To all cheese lovers, potato lovers, and cheesy potato lovers out there — this is heaven.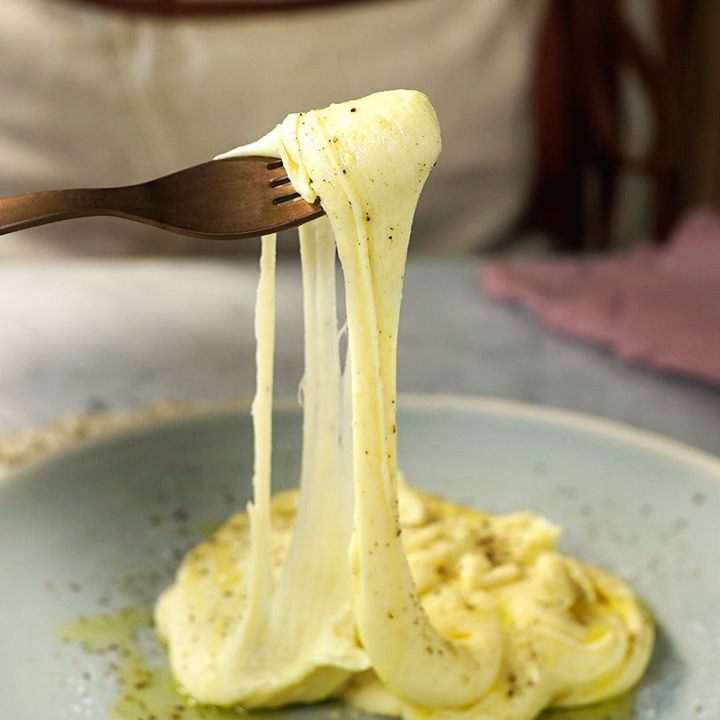 Ingredients
1 pound red potatoes
Salt, to taste
¼ cup milk
1 tablespoon butter
1 cup heavy cream
8 ounces Gruyère cheese, grated
8 ounces mozzarella cheese, grated
Salt, pepper and olive oil, to serve
Instructions
Bring a large pot of salted water to boil. Add potatoes. Cook until potatoes are soft and starting to crack. Remove from the water and peel while still hot. Tip: Use a dry cloth to hold the potatoes.
Mash the potatoes well with a fork or masher. Strain the mashed potatoes in a sieve.
Place the strained potatoes in a pan, add the milk and butter and bring to a simmer, stirring frequently.
When the butter has melted, fold in the heavy cream.
Add the cheeses little by little, alternating between portions of Gruyère and mozzarella.
Stir on low heat until all the cheese has been folded in, and continue to cook until texture reaches an elastic consistency. Serve sprinkled with salt and pepper and drizzled with olive oil.
Tip: Aligot can be served on its own as pre-dessert or as a side dish.
Watch the recipe video here: