Spaghetti Sushi
Everybody's favorite easy dinner gets a beautiful sushi makeover!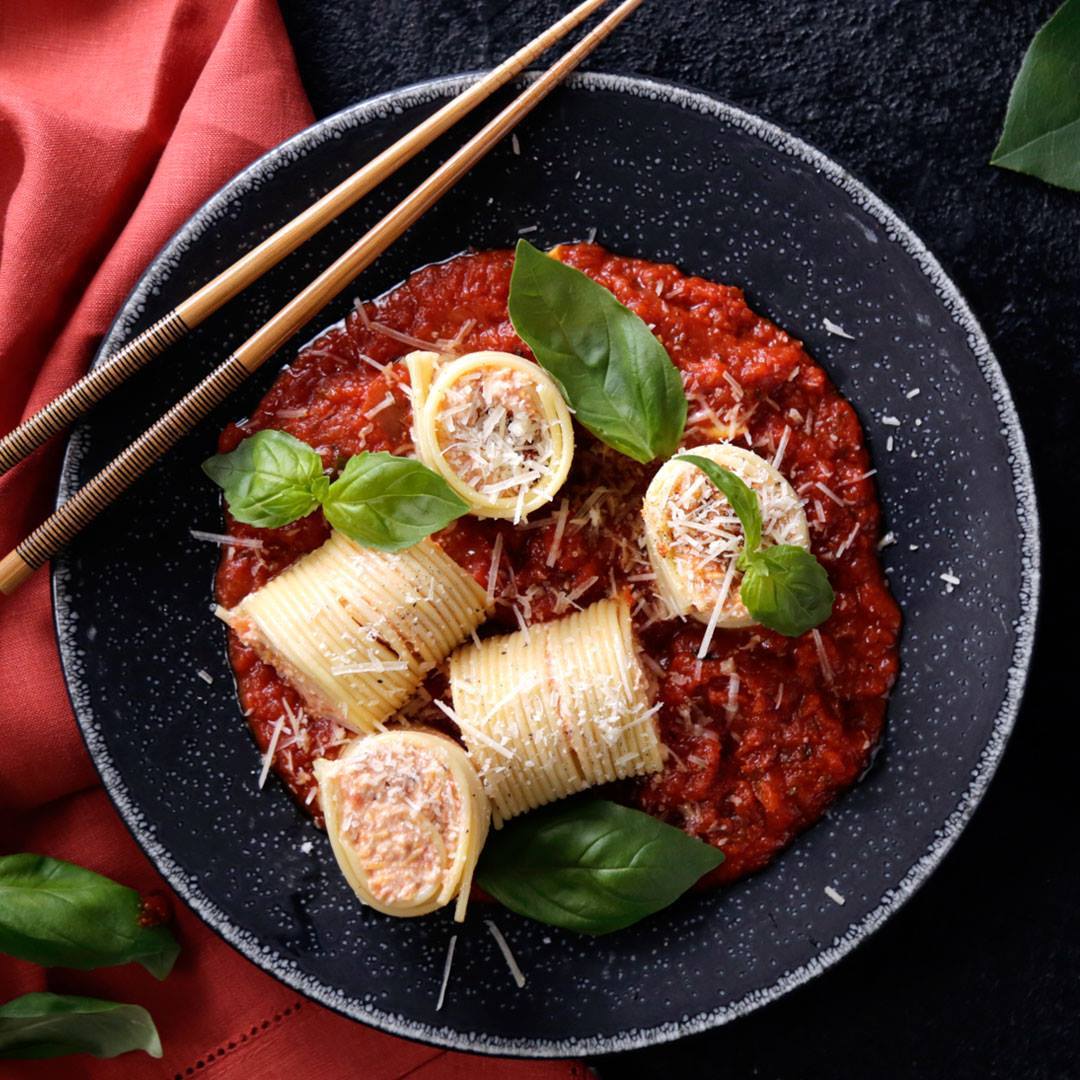 Ingredients
1 (16-ounce) box spaghetti
¾ cup marinara sauce
1 cup ricotta cheese
¼ cup grated Parmesan, plus more for garnish
2 tablespoons olive oil, plus more for garnish
2 cups mini meatballs
2 tablespoons fresh basil, plus more for garnish
Sea salt, to taste
Fresh cracked pepper, to taste
Instructions
Cook pasta in boiling salted water to al dente, following the instructions on the package. Lay the pasta out on a sushi mat in perfect lines, pressing gently to allow the pasta to adhere together. Trim the ends so you have a neat shape then cover with plastic wrap and set aside.
In a small bowl mix the marinara sauce, ricotta cheese and Parmesan. Set aside.
In a skillet over medium heat, brown the meatballs in olive oil. Set aside and allow them to cool slightly.
To assemble: Uncover the pasta, spread the cheese mixture over the top third, place a line of meatballs and carefully roll the sushi mat over. Pull slightly to tighten the roll. Cut into slices and place upright like sushi.
Garnish with fresh basil, sea salt and black pepper with a side of olive oil for dipping.
Watch the recipe video here:
*Dodges roma tomatoes*Taste for Yourself: taste.md/2ttloDm

Posted by Tastemade on Sunday, July 1, 2018