Smoked Turkey Legs
Feast like a barbarian king with these meaty and massive smoked turkey legs!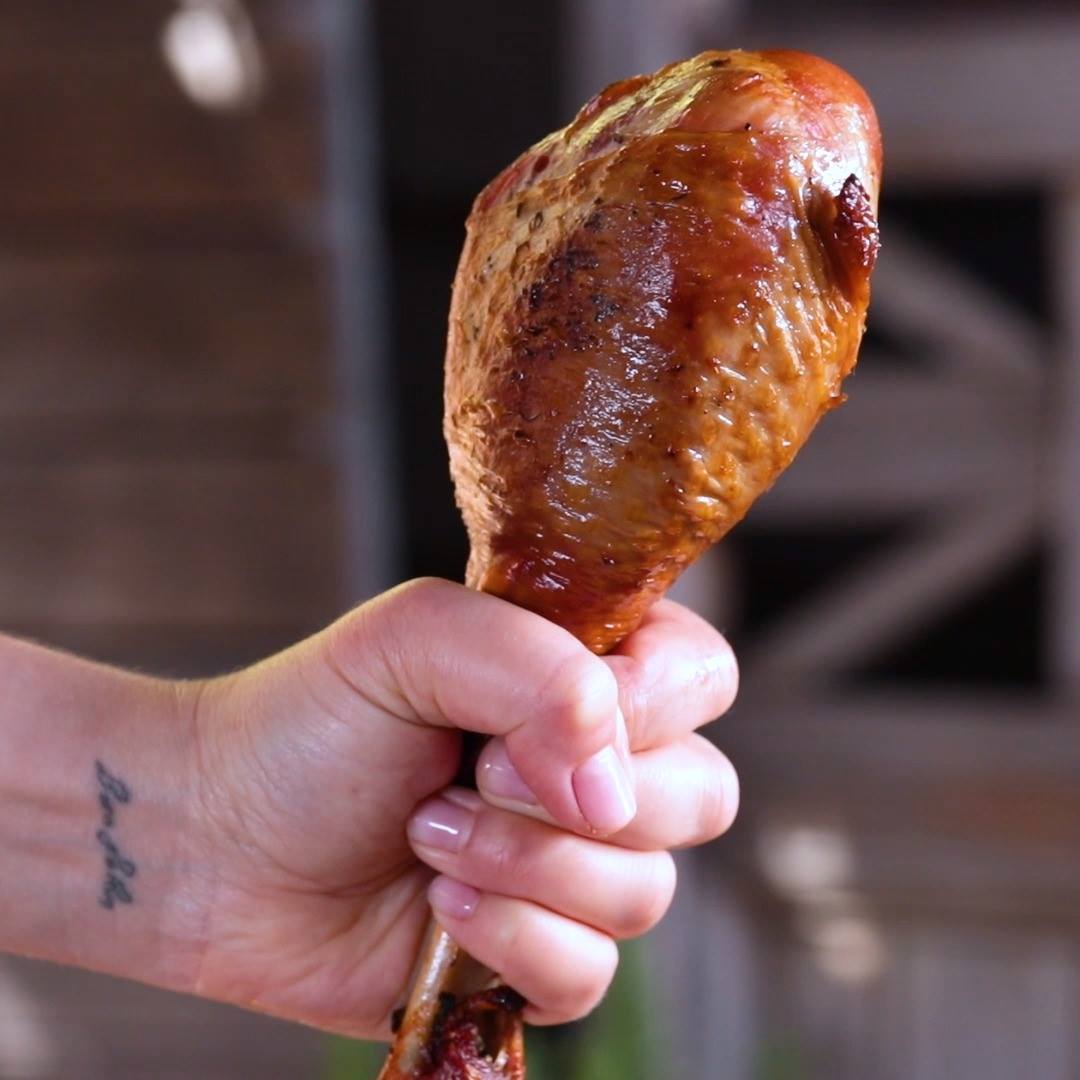 Ingredients
4 quarts water
1 cup salt
½ cup brown sugar
3 tablespoons paprika
2 tablespoons black peppercorns
2 tablespoons garlic powder
2 tablespoons onion powder
1 tablespoon coriander
1 tablespoon chili powder
1 bay leaf
8 turkey legs
Instructions
In a large stock pot, combine water, salt, sugar, paprika, black peppercorns, garlic powder, onion powder, coriander, chili powder and bay leaf. Bring to a boil and then cool completely. If in a hurry, cut the water in half and once the mixture is boiled, add 2 quarts of ice to chill faster. Place turkey legs in brine and place in the fridge for at least 6 hours or overnight.
Fill a chimney with coals and light to prepare the grill. Soak 10 to 12 wood chips in water while the coals are warming up. Once the coals are white hot, pour into the grill and scatter wood chips around the coals. Cover with the grates and place marinated turkey legs over the coals. The wood chips will create a smokey flavor while the legs cook. Grill for 20 to 25 minutes until legs are dark golden in color and the internal temperature reaches 180 degrees.
Watch the recipe video here:
FACT: Everything is instantly 10x better with a giant turkey leg in your hand. Taste for Yourself: taste.md/2MWZSiF

Posted by Tastemade on Saturday, June 30, 2018