Reese's Hot Chocolate
Everything you love about a Reese's in hot chocolate form.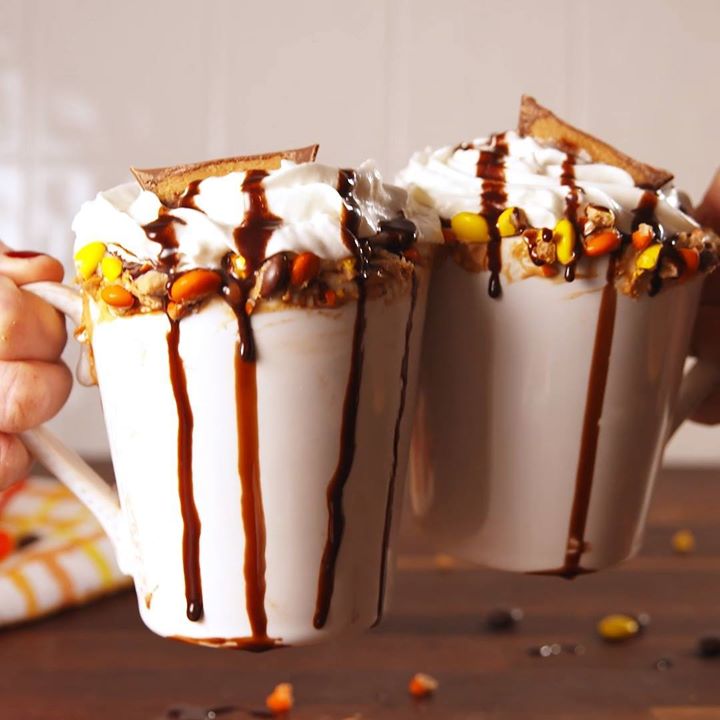 Ingredients
FOR THE HOT CHOCOLATE
2½ c. whole milk
¼ c. cocoa powder
¼ c. sugar
3 tbsp. smooth peanut butter
¼ tsp. kosher salt
whipped cream, for garnish
Fudge sauce, for drizzling
FOR GARNISH
chopped Reese's pieces
Whole Reese's cup, halved
Peanut butter rim
Instructions
Dip mug rims in peanut butter and then into Reese's pieces.
In a medium sauce pan over medium heat, combine milk, cocoa powder, sugar, salt and peanut butter. Whisk until peanut butter is melted and sugar is dissolved. Divide into two mugs.
Top with whipped cream, a chocolate drizzle, and one half a Reese's cup. Serve.
Watch the recipe video here: