Pumpkin Bread-bottom Cheesecake
This pumpkin bread-bottom cheesecake is so delicious & beautiful! ✨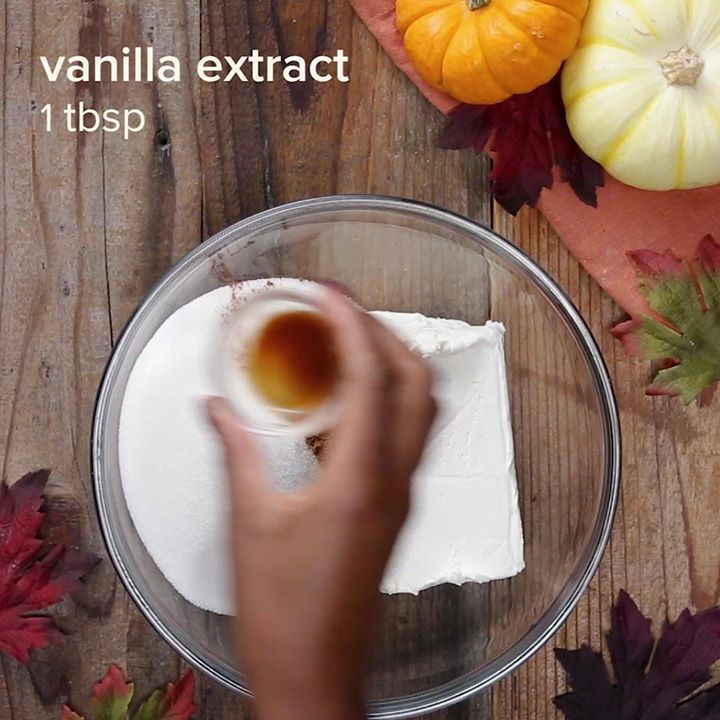 Ingredients
PUMPKIN BREAD
1 ¾ cups pumpkin puree
2 egg
1 cup sugar
¾ cup vegetable oil
1 teaspoon vanilla extract
2 ½ cups flour
2 teaspoons baking powder
1 teaspoon baking soda
1 tablespoon pumpkin pie spice
1 teaspoon salt
CHEESECAKE
24 oz cream cheese, at room temperature
1 cup sugar
1 teaspoon pumpkin spice
1 teaspoon vanilla extract
1 cup heavy whipping cream
Instructions
Preheat oven to 350°F (180°C).
In a large mixing bowl, whisk together pumpkin puree, eggs, sugar, vegetable oil, and vanilla until combined.
Sift in the flour, baking powder, baking soda, pumpkin pie spice, and salt. Using a wooden spoon, mix together until just combined. Be careful to not overmix.
Lightly coat a spring form pan with nonstick cooking spray, and pour batter into the pan, spreading an even layer.
Bake for 35-45 minutes until center comes out clean when tested. Allow to cool completely in the pan.
In a large mixing bowl, whisk together cream cheese, sugar, pumpkin spice, and vanilla extract.
Add in whipping cream and beat for an additional 2-3 minutes.
Spread cheesecake mixture onto the cooled pumpkin bread, spreading evenly. Cover and chill in the fridge for at least 4 hours before serving.
Cut and serve.
Enjoy!
Watch the recipe video here:
Pumpkin Bread-Bottom Cheesecake

This pumpkin bread-bottom cheesecake is so delicious & beautiful! ✨Get the recipe: https://tasty.co/recipe/pumpkin-bread-bottom-cheesecake

Posted by Tasty on Monday, October 30, 2017