Pineapple Salmon Plank - Grilled
You won't believe how tender and flavorful salmon can get until you've grilled it on a pineapple.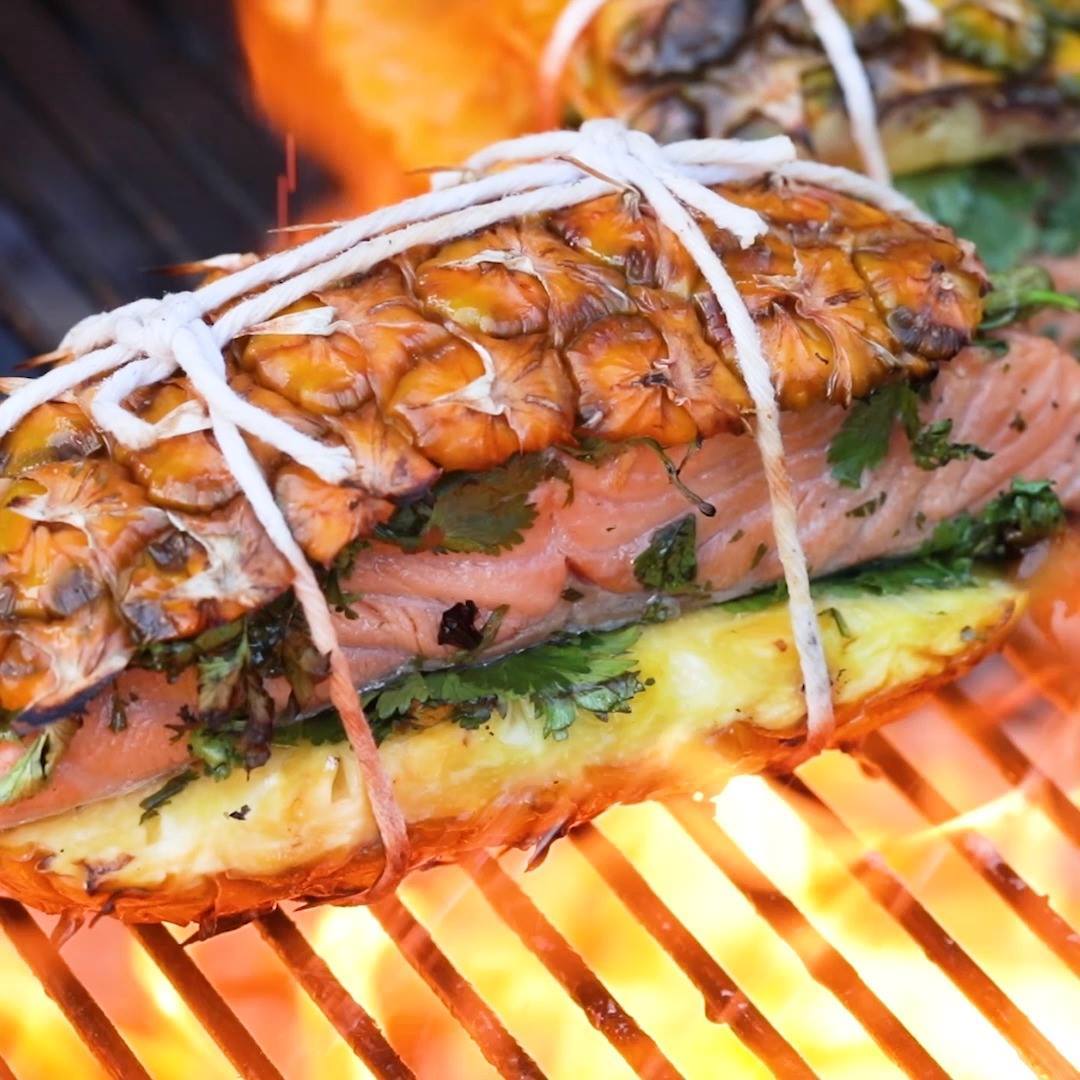 Ingredients
2 large pineapples
8 ounces salmon, divided into 4 pieces
¼ cup lime juice
½ cup olive oil
2 tablespoons soy sauce
1 tablespoon brown sugar
4 cloves garlic, minced
1 teaspoon salt
1 cup cilantro
Instructions
Make the marinade: In a small bowl, combine lime juice, olive oil, soy sauce, garlic, brown sugar, cilantro, and salt. Place salmon in a glass dish and cover with marinade. Allow to marinate for up to 1 hour in the fridge. Reserve marinade for grilling.
Assemble and grill the salmon: Slice the pineapples into eight planks. Place the marinated salmon on the flank of pineapple and top with a few sprigs of cilantro. Top with another flank of pineapple and wrap with kitchen twine. Place salmon on warm grill and cook for 5 minutes. Flip over and remove the twine, as the salmon and pineapple should be secure. Baste with remaining marinade and cook for another 5 minutes until salmon is tender and pineapple is slightly charred. Remove from grill and allow to rest for 5 minutes before serving.
Watch the recipe video here: