Pineapple Upside-Down Pancakes
Pineapple Upside-Down Pancakes will make you feel like you're having cake for breakfast ??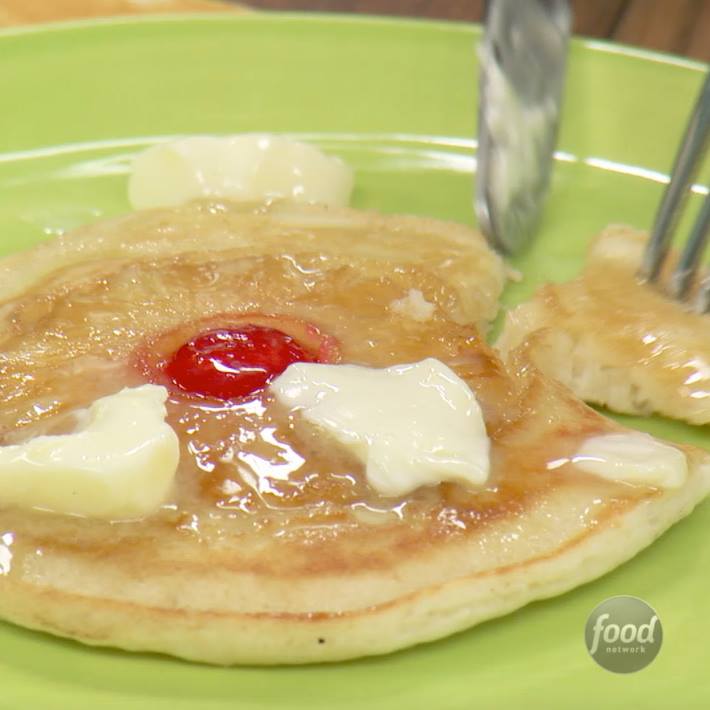 Ingredients
One 8-ounce can pineapple rings (4 rings per can)
1 tablespoon butter
2 tablespoons brown sugar
4 maraschino cherries
2 cups pancake batter, from a box mix or your favorite recipe
Instructions
Pat the pineapple rings dry with a paper towel, then transfer to a plate lined with a paper towel.
Heat a large nonstick pan or cast-iron griddle over medium-low heat. Add the butter.
While the butter is melting, sprinkle one side of the pineapple rings with the brown sugar. Place the pineapple rings sugared-side down in to the pan, leaving enough space around them to allow for the pancake batter to be poured over top. Cook until the sugar caramelizes and the pineapples turn light brown, about 5 minutes.
Place a maraschino cherry into the center of each pineapple ring. Carefully pour about ½ cup of pancake batter over each pineapple ring to make 4 pancakes. Cook until the batter starts to bubble and take on a dull look, about 3 minutes. Carefully flip the pancakes and cook on the other side for about 2 minutes. Transfer to a plate and serve.
Watch the recipe video here: