Lasagna French toast
This is everything you would ever want in a sandwich - it's creamy, crispy, cheesy and a whole lot of fun. Make yours this weekend on that classic hungover Saturday.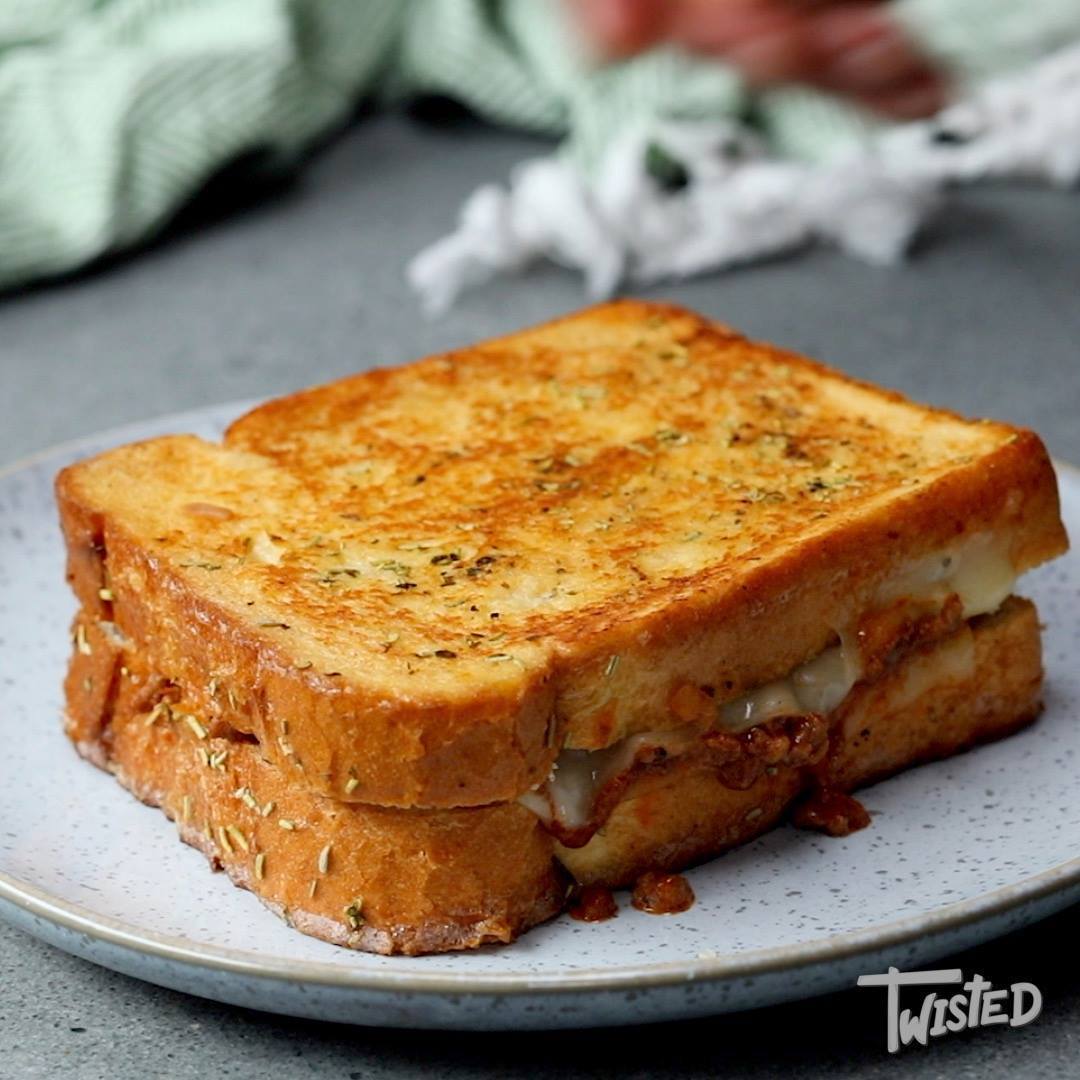 Ingredients
2 tbsp mild olive oil
1 large brown onion, finely chopped
1 garlic clove
600g beef mince
200ml red wine
400g beef mince
400g passata
1 tbsp salt
1 tsp black pepper
3 eggs
175ml milk
100ml double cream
1 tsp Italian herbs
1 tbsp salt
1 tsp black pepper
Sliced mozzarella
Parmesan
1 tbsp butter
Instructions
Fry the onion in the oil for around 10 minutes until soft and translucent. Add the garlic and fry until fragrant; roughly 30 seconds.
Add the beef mince to the pan, breaking it up with a wooden spoon and browning it all over. Deglaze with the wine and add the beef stock and passata. Cover and allow to simmer until tender, roughly an hour.
Meanwhile beat the eggs with the milk and cream then add the Italian herbs, salt and pepper.
Slice a loaf of bread and build sandwiches - a healthy layer of ragu with mozzarella and parmesan.
Dip these in the eggy mixture and gently fry in butter until cooked through. Top with more parmesan.
Watch the recipe video here: