Jalapeño Popper Chicken Fries
Fries alone are great but loaded fries laden with our favourites: bacon, cheese, jalapeños, creme and chicken are even better. These are not for one to enjoy but definitely to treat a crowd.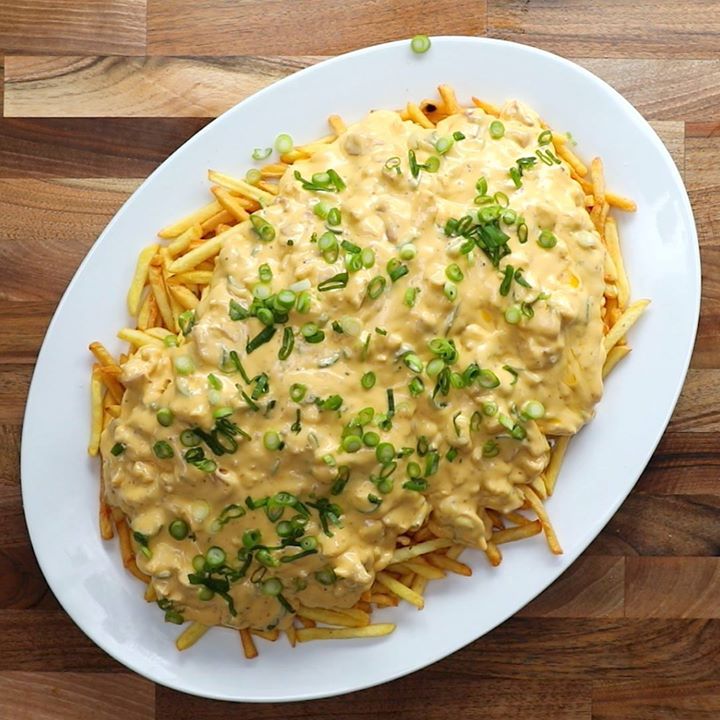 Ingredients
2 tsp oil
2 chicken breasts
8 bacon slices, chopped
4 jalapeños, finely diced
2 clove garlic, minced
700ml double cream
½ tsp salt
1 tsp pepper
2½ cups grated yellow cheddar
Fries, Cooked
Chopped spring onions
Instructions
In a large, deep sided saucepan heat oil over medium heat. Add oil and sear chicken for about 4 minutes each side. Take off and set aside and slice. Add the bacon and fry until they are golden, a few minutes. Add the garlic and jalapeños and fry until fragrant then pour over the cream. Add a touch of salt and pepper.
Stir in cheese to incorporate, then add the chicken.
Stir to combine and bring to a gentle simmer.
Pour over the chips and sprinkle with chopped spring onions.
Eat (with friends).
Watch the recipe video here:
Jalapeño Popper Chicken Fries

Posted by Twisted on Saturday, February 3, 2018