Instant Pot Spicy Garlic Salmon and Asparagus
Leave it to the Instant Pot to make a healthy food even healthier.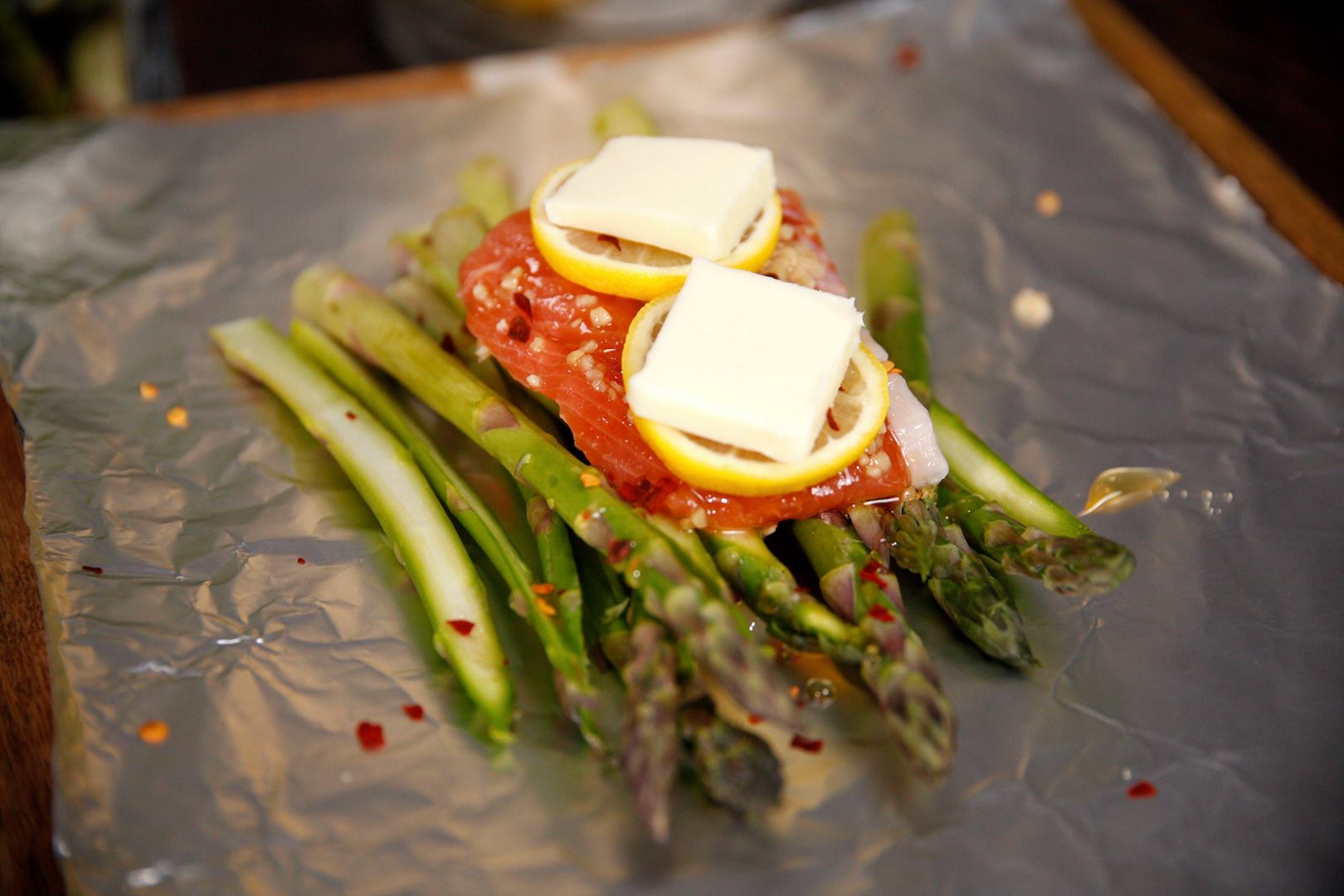 Ingredients
⅔ lb salmon filet, patted dry and cut into 2 equal pieces approx 1" thick
1½ tbsp garlic, minced
⅔ lb asparagus, cut any thick pieces in half lengthwise
2 tsp honey
1 small lemon, sliced thin
½ tsp red pepper flakes
2 tbsp butter, cut into pieces
1 cup water
Salt and freshly ground pepper to taste
Instructions
Coat the salmon fillets with the garlic.
On a large piece of foil, arrange half the asparagus, topped with one piece of salmon. Drizzle 1 tsp honey, top with half the lemon slices and half the red pepper flakes. Dot with half the butter.
Close the foil to form a pouch. Crimp the edges to seal.
Repeat with the second filet.
Pour one cup of water in the Instant Pot and insert the steam rack. Carefully lower the foil packets on to the steam rack, then secure the lid, making sure the vent is closed.
Using the display panel select the STEAM function*. Use the +/- keys and program the Instant Pot for 4 minutes (reduce to 3 minutes if your salmon filets are thin).
When the time is up, quick-release the remaining pressure. Carefully remove the packets and open immediately to stop the cooking.
Serve immediately. Season with salt and freshly ground pepper to taste.
Watch the recipe video here:
Leave it to the Instant Pot to make a healthy food even healthier.RECIPE: http://chopsecrets.com/instant-pot-spicy-garlic-salmon-and-asparagus/

Posted by Chop Secrets on Friday, May 17, 2019