Instant Pot Bourbon Sticky Toffee Pudding
Sophisticated enough to serve at your next dinner party.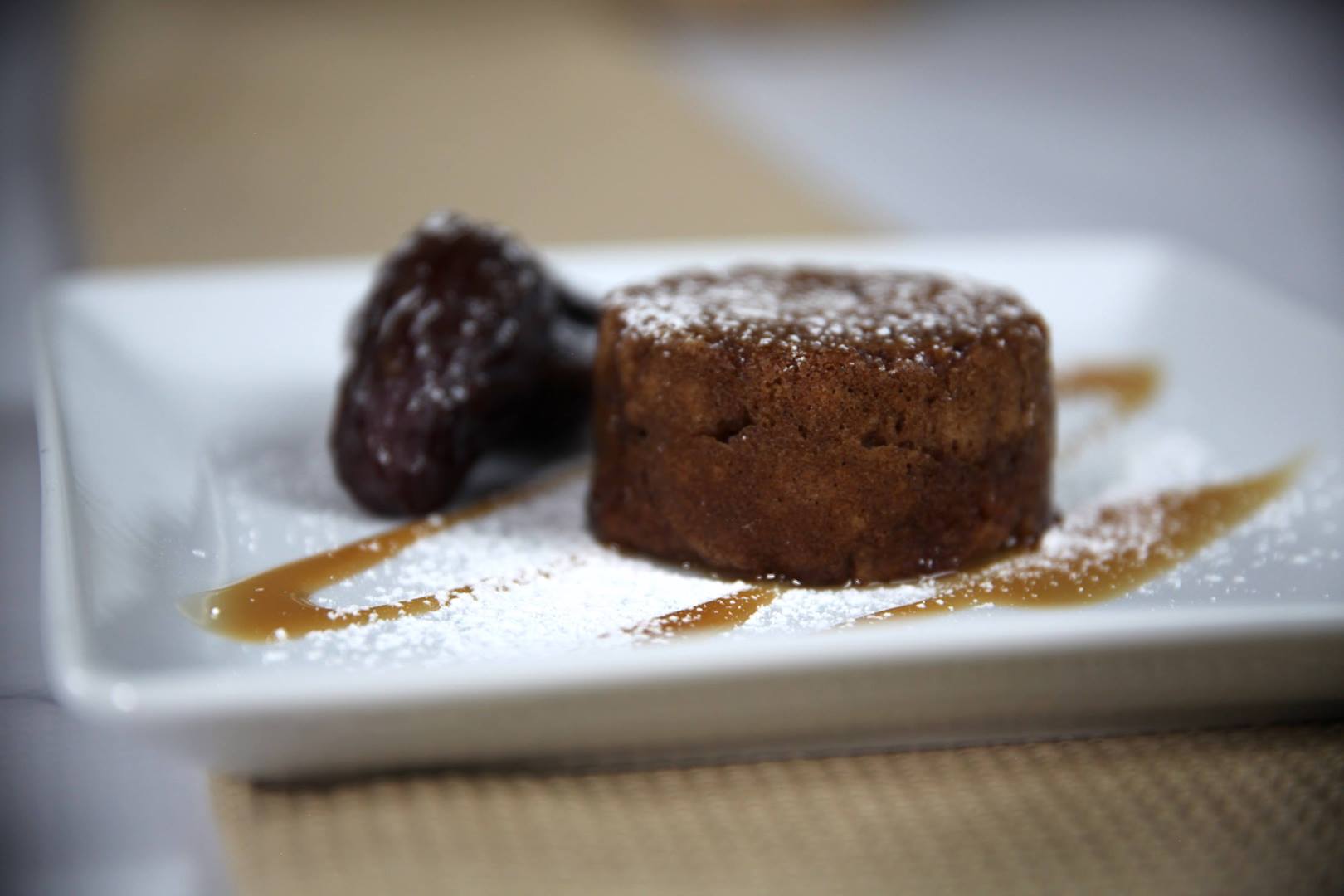 Ingredients
¾ cup chopped Medjool dates (about 7 dates)
6 tbsp hot water
2 tbsp bourbon
½ tsp baking soda
3 tbsp butter
2 tbsp milk
⅔ cup flour
1 tsp baking powder
½ tsp cinnamon
¼ tsp salt
Pinch of nutmeg
1 egg, beaten
1½ cups water
¼ cup caramel sauce, warmed
Instructions
In a small bowl, combine dates, hot water, bourbon and baking soda,. Set aside.
In a medium bowl, combine butter and milk. Microwave on low until butter is melted.
Add flour, baking powder, cinnamon, salt and nutmeg to the milk mixture. Stir until uniform.
Stir in beaten egg and bourbon-date mixture.
Coat the insides of four ramekins with nonstick spray and divide batter evenly amongst the ramekins.
Cover each ramekin with foil coated in nonstick spray (sprayed-side down).
Place the steam rack in the Instant Pot followed by 1½ cups water. Arrange the ramekins on the steam rack. You may have to stack three on the bottom and one on the top. Secure the lid, making sure the vent is closed.
Using the display panel select the STEAM function*. Use the +/- keys and program the Instant Pot for 20 minutes.
When the time is up, let the pressure naturally release for 10 minutes, then quick-release the remaining pressure.
Carefully remove the ramekins from the pot. Run a knife around the edges to loosen, then invert onto a serving dish.
Drizzle each pudding with caramel sauce. Serve warm.
Watch the recipe video here:
Sophisticated enough to serve at your next dinner party.RECIPE: http://chopsecrets.com/instant-pot-bourbon-sticky-toffee-pudding/

Posted by Chop Secrets on Thursday, June 20, 2019