Giant Chicken Fajita Swirl Bun
This giant fajita swirl bun is smothered in a delicious queso sauce. Perfect for sharing and delicious!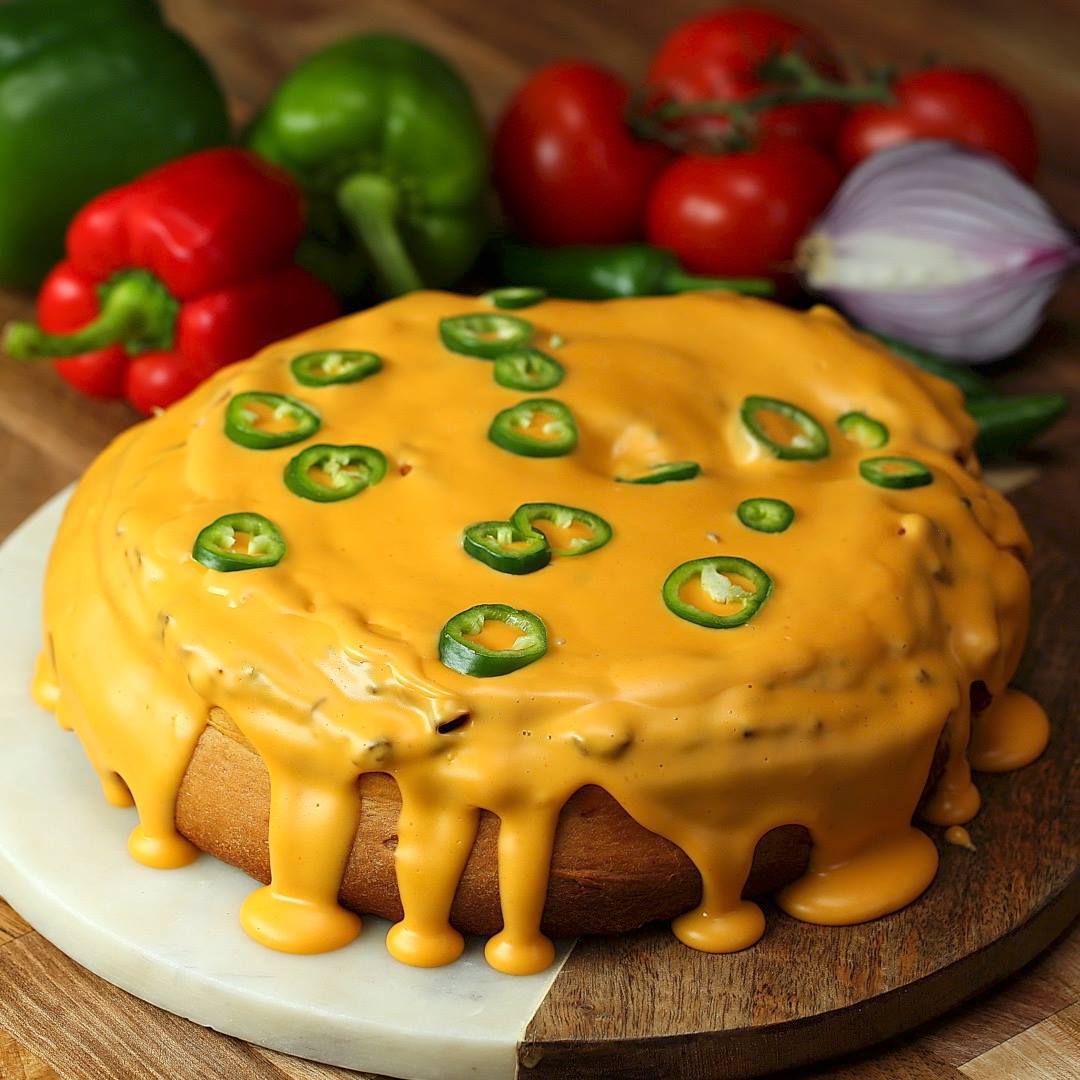 Ingredients
1 cup sautéed mixed peppers and onions
3 cooked chicken breasts, shredded
½ cup salsa
3 tbsp fajita seasoning
1½ cups grated mozzarella
500g Dough
1 can evaporated milk
2 cups grated cheddar cheese
2 tbsp cornstarch
2 tbsp hot sauce
Sliced jalapeños
Instructions
Mix together peppers, onions, chicken, salsa and fajita seasoning until coated.
Roll out dough until about ¼" thick. Sprinkle grated mozzarella evenly over the dough. Spread the chicken mix over the dough evenly. Cut the dough into thirds.
Roll one strip into itself. Place onto of another strip and continue rolling. Repeat.
Gently lift into a parchment lined skillet. Cover and let rise for 10-15 minutes.
Meanwhile, pre-heat oven to 180ºC. Bake covered for 40 minutes and 10 uncovered.
While baking, make cheese sauce. Heat evaporated milk. Mix together cornstarch and cheese. Add to milk and. Heat through. When bubbling add hot sauce and take off the heat.
When baked, remove onto a serving platter. Pour cheese sauce generously over top. Sprinkle with sliced jalapenos.
Enjoy!
Watch the recipe video here: