Garlic Butter Scallops
Rich and creamy garlic butter scallops on pasta... delightfully decadent!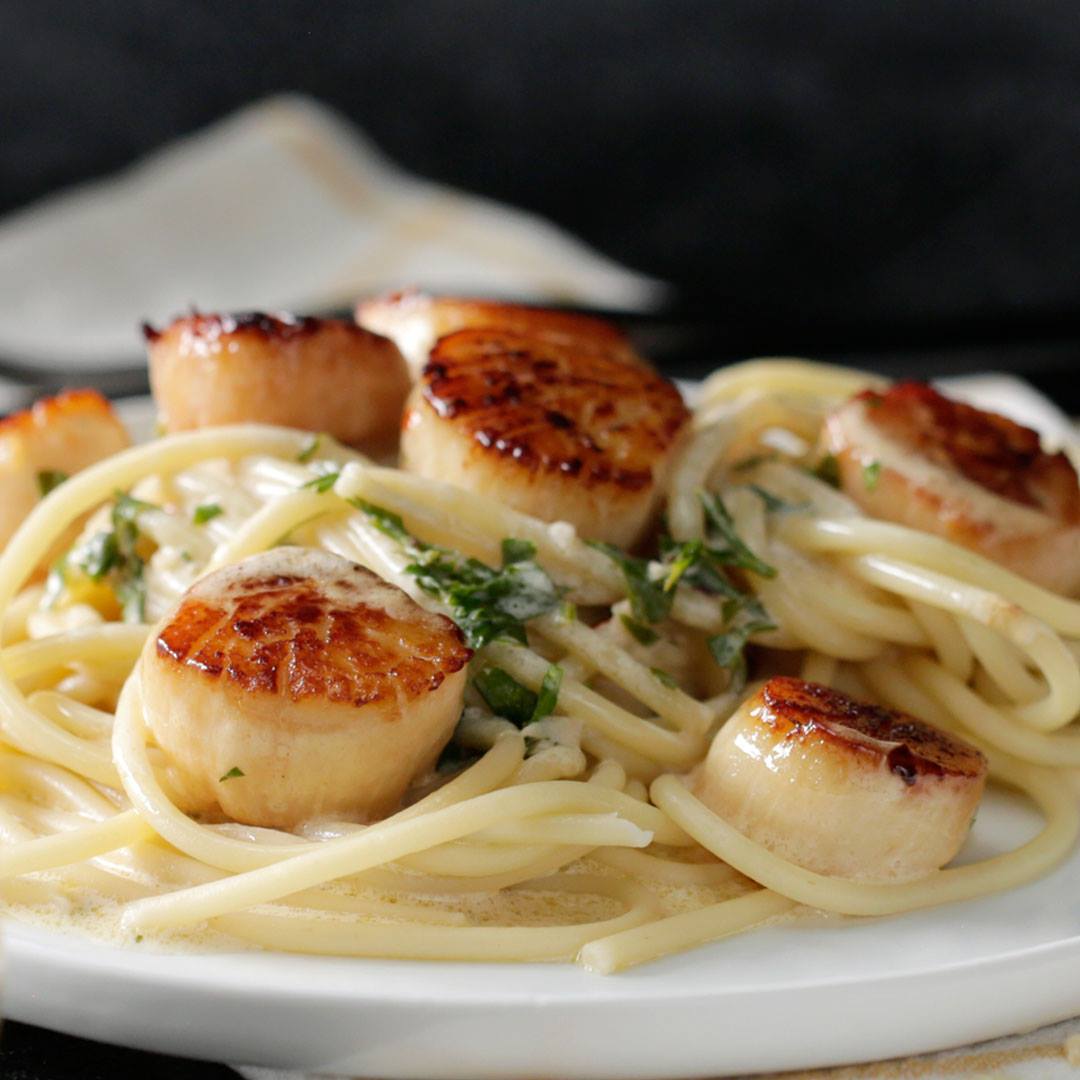 Ingredients
1½ pounds scallops, approximately 20 pieces
2 tablespoons olive oil
4 tablespoons unsalted butter
5 cloves garlic, minced
½ cup white wine
1 cup heavy cream
2 tablespoons lemon juice
Red pepper flakes
¼ cup chopped parsley, more to garnish
1 tablespoon lemon zest
Salt, to taste
Instructions
Heat a large nonstick pan to medium-high heat and add olive oil. Place scallops spaced evenly in the pan, 8 to 10 at a time. Cook until the bottoms are golden, approximately 3 to 4 minutes, and flip. Cook until scallops are translucent, another 3 to 4 minutes. Remove from heat and set aside while you make the cream sauce.
Keeping the pan on medium-high heat, add butter and garlic and saute until golden and fragrant. Add white wine to deglaze the pan and finish with heavy cream, lemon juice, red pepper flakes and parsley. Reduce heat to medium-low and return scallops to pan to warm. Top with parsley and lemon zest and serve over your favorite rice or pasta.
Watch the recipe video here:
Pour yourself a glass of white, easy date night just got fancy AF.Taste for Yourself: taste.md/2yYjYpRTry Tastemade TV, Free for 7 days: https://taste.md/2zcId3s

Posted by Tastemade on Thursday, July 5, 2018