Crispy Un-Fried Chicken
Bake up the crispiest fried chicken ever with this oil-free method.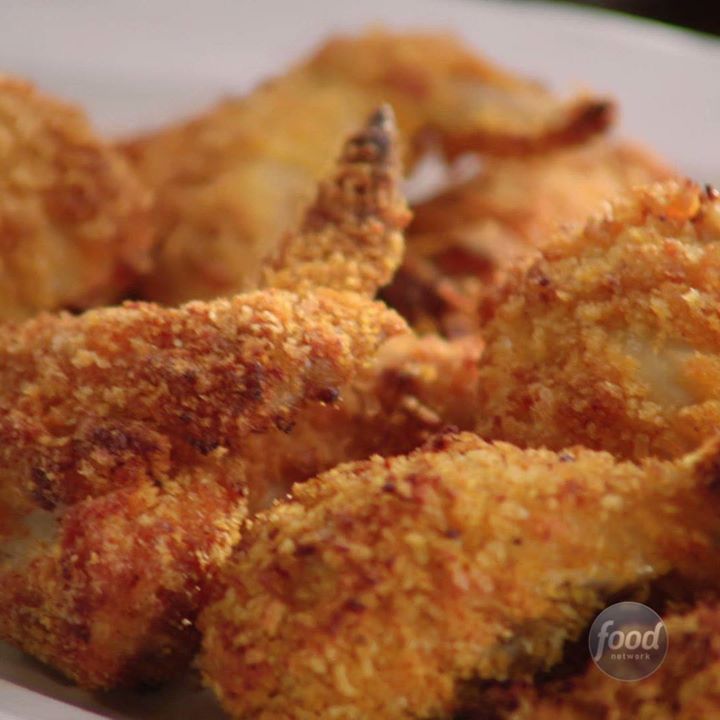 Ingredients
1 cup buttermilk
1 teaspoon hot sauce
2 teaspoons garlic powder
2 teaspoons onion powder
2 teaspoons kosher salt
One 3½- to 4-pound whole chicken, cut into 10 pieces
2 cups panko breadcrumbs
1 teaspoon paprika
½ teaspoon cayenne
Freshly ground black pepper
Nonstick cooking spray
Instructions
In a large bowl, stir together the buttermilk, hot sauce and 1 teaspoon each of the garlic powder, onion powder and salt. Add the chicken and toss to coat. Refrigerate for at least 1 hour and up to overnight.
Preheat the oven to 425 degrees F.
Put the breadcrumbs, paprika, cayenne and the remaining teaspoon garlic powder, onion powder and salt in a large resealable plastic bag; shake to combine. Remove the chicken from the brine and add it to the bag. Seal the bag and shake vigorously to coat the chicken.
Line a baking sheet with a rack and spray well with nonstick spray. Arrange the chicken on the rack, skin-side up, and spray the chicken very generously.
Bake until the chicken is golden brown and cooked through, about 40 minutes.
Watch the recipe video here:
Bake up the crispiest fried chicken ever with this oil-free method.Watch Valerie Bertinelli's #HomeCooking Sundays 11a|10c.

Posted by Food Network on Friday, April 13, 2018