Crispy Chicken Lemon Spaghetti
This crispy chicken lemon spaghetti is a delicious and creamy. With minimal ingredients and just a bit of time this meal is ready in just 30 minutes.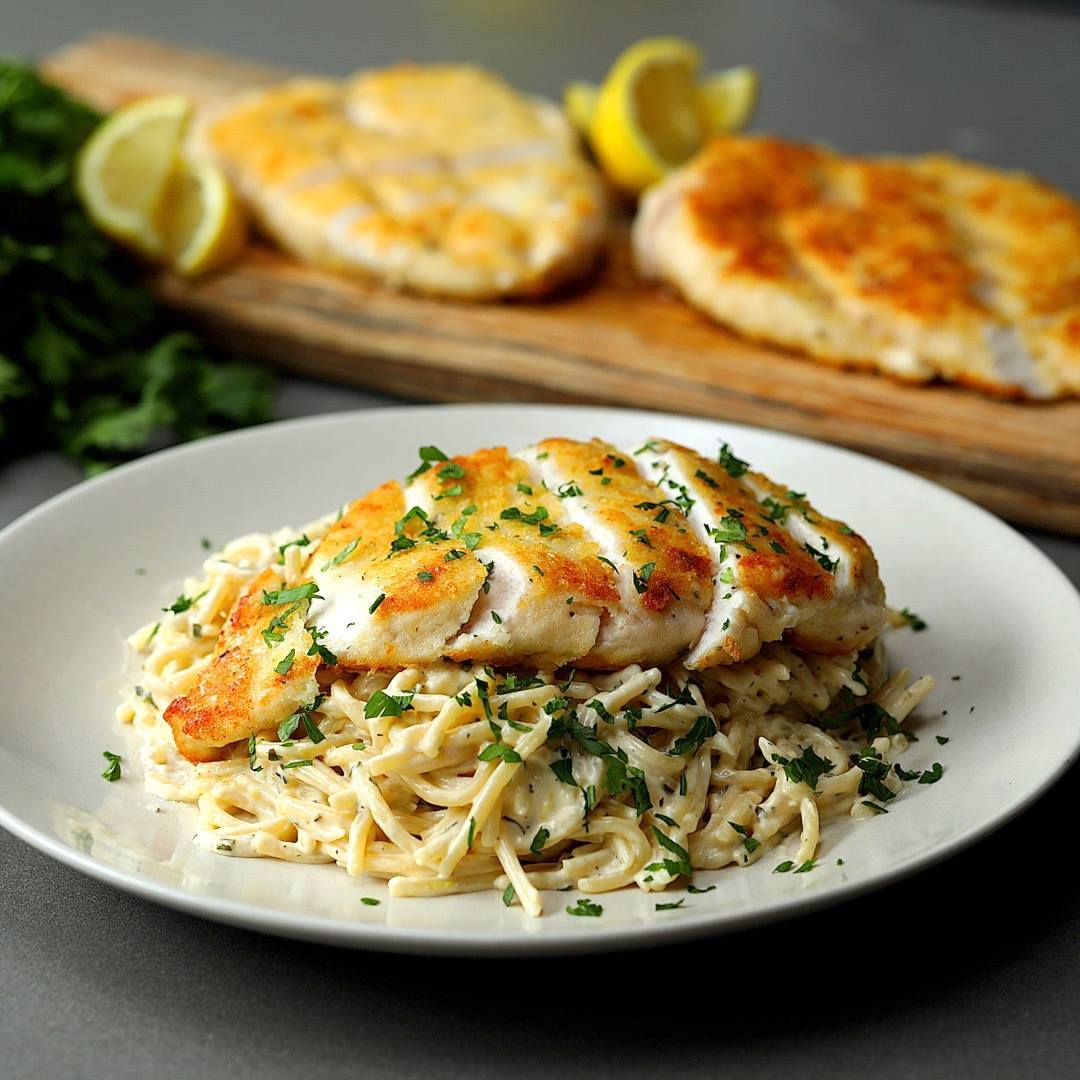 Ingredients
2 tbsp oil
4 chicken breasts, butterflied
½ cup flour
1½ cups grated parmesan cheese, split
1 tsp pepper
2 tbsp butter
3 cloves garlic, minced
2 cups heavy cream
Juice of 2 lemons
Zest of 1 lemon
Salt and pepper to taste
500g spaghetti, cooked
2 tbsp chopped parsley
Instructions
Mix together flour, 1 cup parmesan, and 1 tsp pepper.
Coat chicken in mixture and press to adhere.
Heat oil in a non-stick pan over medium heat. Sear chicken breasts on each side until golden brown and cooked through. Set aside and keep warm.
Reduce temperature of the pan to medium. Add butter and garlic. Cook until fragrant. Add lemon juice and let reduce slightly. Pour in cream and remaining parmesan cheese. Bring to a simmer.
Add cooked spaghetti, parsley and season with salt and pepper to taste. Toss to coat
Serve pasta and sliced chicken on top .Garnish with additional parsley (optional)
Enjoy!
Watch the recipe video here: