Corn and Cheese Chowder
Recipe of the Day: The Pioneer Woman - Ree Drummond's 5-Star Corn and Cheese Chowder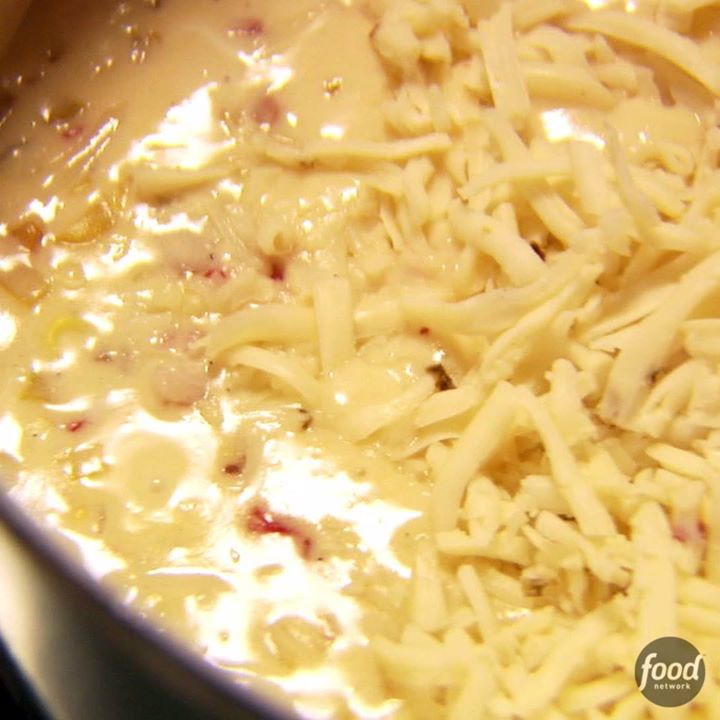 Ingredients
4 tablespoons (1/2 stick) butter
1 whole onion, chopped
3 slices bacon, cut into pieces
3 whole bell peppers, finely diced (red, yellow, orange)
5 ears corn, kernels sliced off
¼ cup all-purpose flour
3 cups chicken stock or broth
2 cups half-and-half
1 heaping cup grated Monterey Jack
1 heaping cup grated pepper Jack
⅓ cup sliced green onions
Salt and freshly ground black pepper
12 bread bowls, hollowed out
Instructions
In a large pot, melt the butter over medium-high heat. Add the onions and cook for a couple of minutes. Add the bacon and cook for another minute or so, and then add the bell peppers and cook for a couple of minutes. Finally, add the corn and cook for a minute.
Sprinkle the flour evenly over the top and stir to combine. Pour in the chicken stock and stir well. Allow this to thicken for 3 or 4 minutes, and then reduce the heat to low. Stir in the half-and-half, and then cover and allow to simmer and thicken for 15 minutes or so.
Stir in the cheeses and green onions. When the cheese is melted and the soup is hot, check seasonings. Add salt and pepper as needed. Ladle into the bread bowls and serve immediately.
Watch the recipe video here: