Chocolate Peanut Butter Banana Bites
Who knew chocolate and peanut butter could get any better?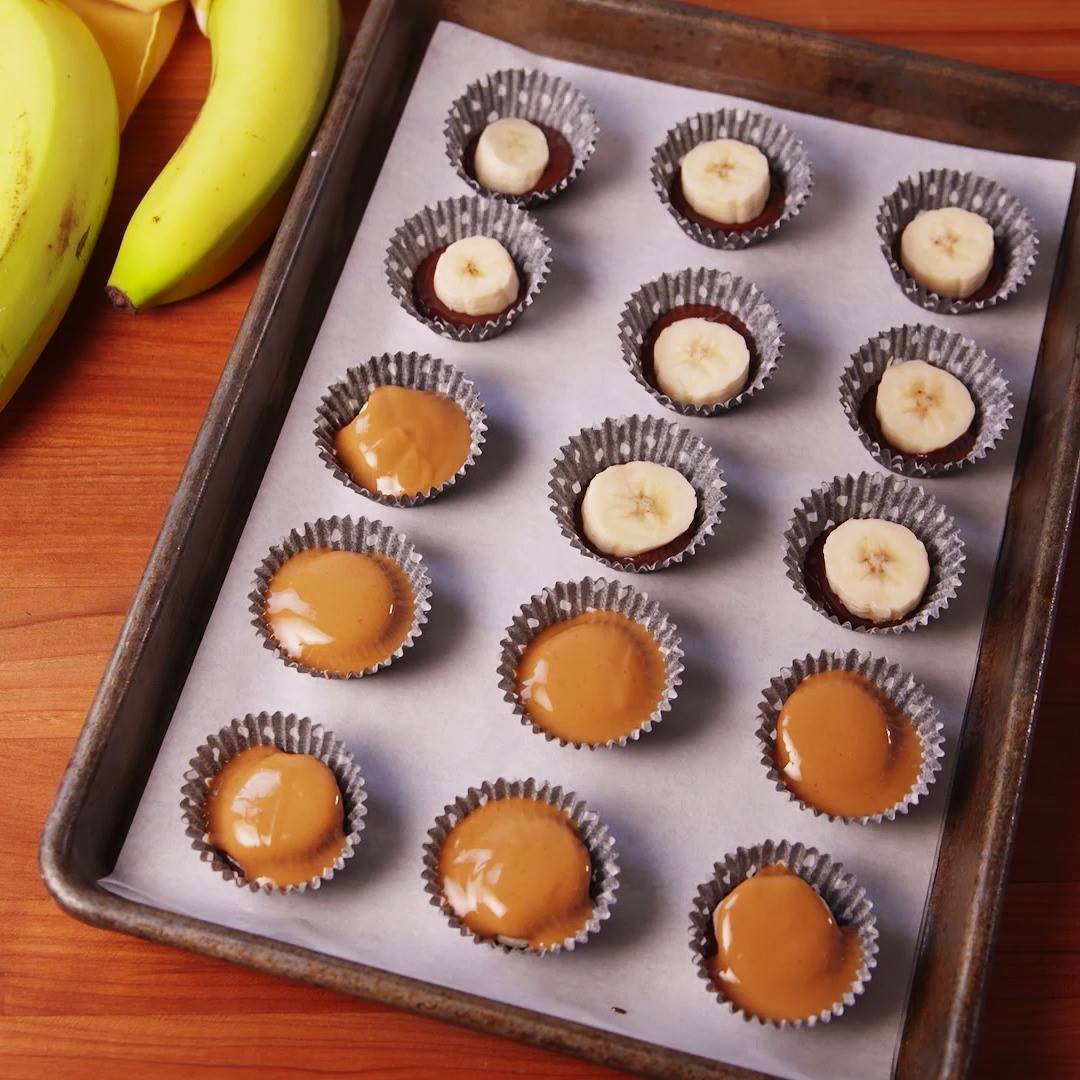 Ingredients
1 c. semi-sweet chocolate chips
⅔ c. smooth peanut butter
2 tsp. coconut oil
2 bananas, sliced into 1" rounds
Flaky sea salt
Instructions
Line a large, rimmed baking sheet with parchment paper.
In a medium bowl, heat chocolate in 30-second intervals until melted. Heat peanut butter for 15 seconds in microwave until runny.
In a medium bowl, mix chocolate and coconut oil until combined.
Into small baking cups, add teaspoon scoops of chocolate. Top with a slice of banana, a teaspoon-sized scoop of peanut butter, and another scoop of chocolate. Repeat until you have used all your banana slices. Top with a pinch of sea salt.
Place tray in freezer for 2 hours, or until frozen. Serve.
Watch the recipe video here: