Chocolate Cookie Butter Cheese Ball
For an easy, no-bake treat that everyone will love, look no further than this decadent and chocolatey dessert cheese ball. Serve with dippers like strawberries, apple slices, and pretzels. It's like an easy-to-make (and easy-to-share) "deconstructed" take on chocolate cheesecake.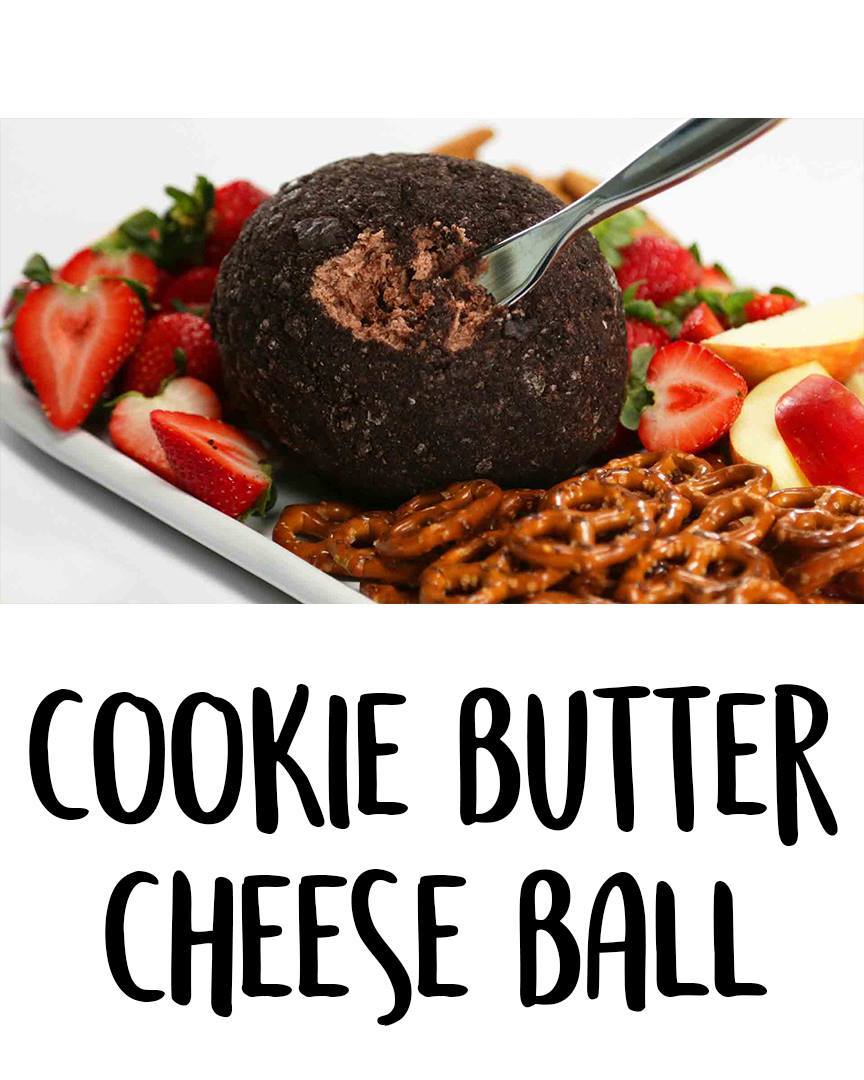 Ingredients
9 ounces chocolate wafers (such as Bauducco), broken
⅓ cup whole milk
2 tablespoons canola oil
½ teaspoon vanilla extract
8 ounces cream cheese, softened
1 cup powdered sugar (about 3⅜ oz.)
1 cup salted butter, softened
10 cream-filled chocolate sandwich cookies (such as Oreos), crushed into small pieces
Dipper suggestions: apple slices, strawberries, and pretzels.
Instructions
Place chocolate wafers, milk, oil, and vanilla in the bowl of a stand mixer fitted with a paddle attachment. Beat on low, slowly increasing speed to medium-high, and beat until mixture is well blended and uniform, scraping bowl as necessary, about 2 minutes. Add cream cheese, powdered sugar, and butter; mix on medium-low until combined. Scrape mixture to bottom of bowl, and freeze for 30 minutes.
Place crushed Oreos on a plate. Using gloved hands, shape mixture into a ball; carefully roll cheese ball in Oreos to coat. Wrap in plastic wrap, and chill until firm, about 1 hour. Unwrap and serve with dippers.
Watch the recipe video here: