Knorr Butter Chicken Bread Bowl
Whichever way you look at it, there's no denying butter and chicken are a match made in heaven. However, if you need further proof of this fact, look no further than this ridiculously simple Knorr Butter Chicken Bread Bowl.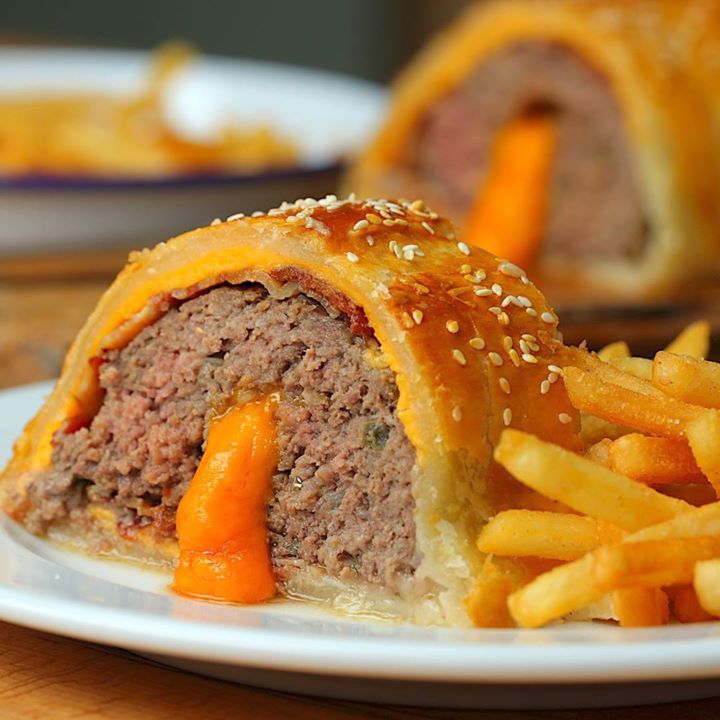 Ingredients
1 Knorr chicken stock pot
50g butter
2 tbsp sunflower oil
1 onion, chopped
100ml water
1 tbsp ginger paste
1 tbsp garlic paste
3 tbsp tomato puree
½ cup double cream
1 tbsp honey
2 chicken breasts, diced
½ lemon, juice only
1 tbsp coriander, finely chopped
salt, to taste
1 small tin loaf, 400g
Instructions
Cut your bread loaf in half and hollow out the middle. Heat the oil over high heat and brown the chicken well. Set aside.
To the same pan, add the onion and fry until nicely translucent and a bit brown. Add ginger / garlic pastes, fry briefly then throw in the spices shortly followed by the tomato puree. Add chicken, hot water and gradually stir through your chicken stock pot. Cover and simmer for 10 minutes on low.
Add cream, honey, salt, butter and coriander. Stir and cook for a further 5 minutes. Serve in your bread bowls!
Watch the recipe video here:
Bacon Cheeseburger Wellington

Posted by Twisted on Saturday, September 9, 2017