Banana Bread On A Stick
Banana Bread On A Stick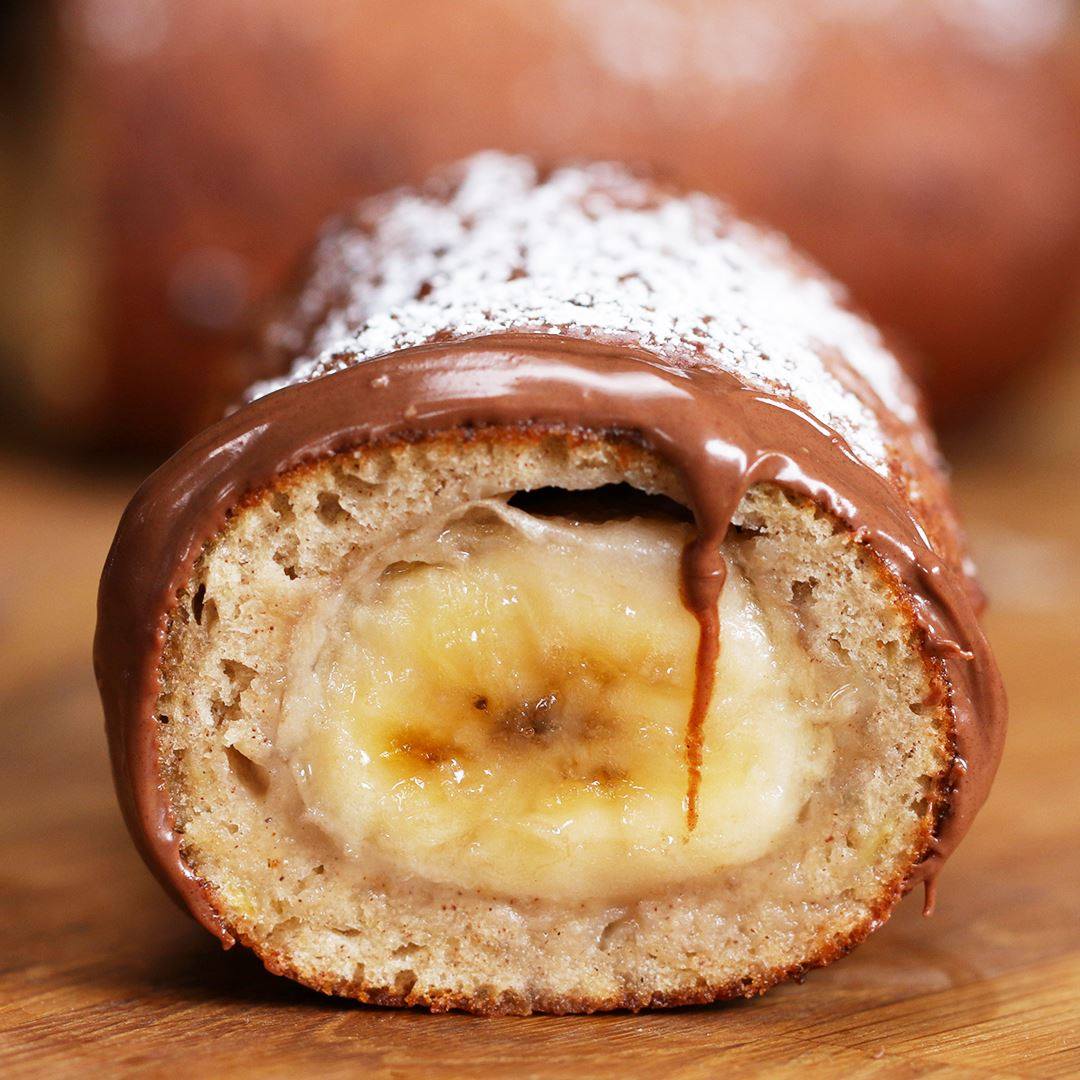 Ingredients
5 bananas
¼ cup (50 g) granulated sugar
1 tablespoon vanilla extract
4 tablespoons vegetable oil, plus more for frying
1 large egg
1 ½ cups (185 g) flour
1 teaspoon baking powder
1 teaspoon cinnamon
¼ teaspoon salt
powdered sugar, for sprinkling
chocolate, melted, for dipping
caramel sauce, for dipping
SPECIAL EQUIPMENT
Instructions
Peel the bananas and slice off the tops and bottoms to create a straighter middle section. Save ends for later.
Insert a popsicle stick into the middle of each banana and place on a parchment paper-lined baking sheet.
Freeze the bananas until solid, about 1 hour.
In a medium bowl, mash the banana ends with a fork until smooth.
Add the sugar, vanilla, oil, and egg. Mix until combined.
Add the flour, baking powder, cinnamon, and salt. Mix again until smooth.
In a large pot, heat the oil to 325°F (170°C). Place a wire rack inside a baking sheet and line with paper towels.
Pour the banana bread batter into a tall glass.
When the oil is hot, dip one of the frozen bananas into the batter until completely covered. Keep the rest of the bananas frozen until ready to fry.
Fry the bananas, one at a time, until golden brown and cooked through, about 5-7 minutes. Transfer the fried bananas to the towel-lined rack as they are done.
Sprinkle with powdered sugar and serve with melted chocolate and caramel sauce for dipping.
Enjoy!
Watch the recipe video here:
A whole new way to eat banana bread…on a stick! ?FULL RECIPE: https://tasty.co/recipe/banana-bread-on-a-stick

Posted by Proper Tasty on Thursday, May 31, 2018