Baked Cream Corn
This baked cream corn is the best side dish for summer.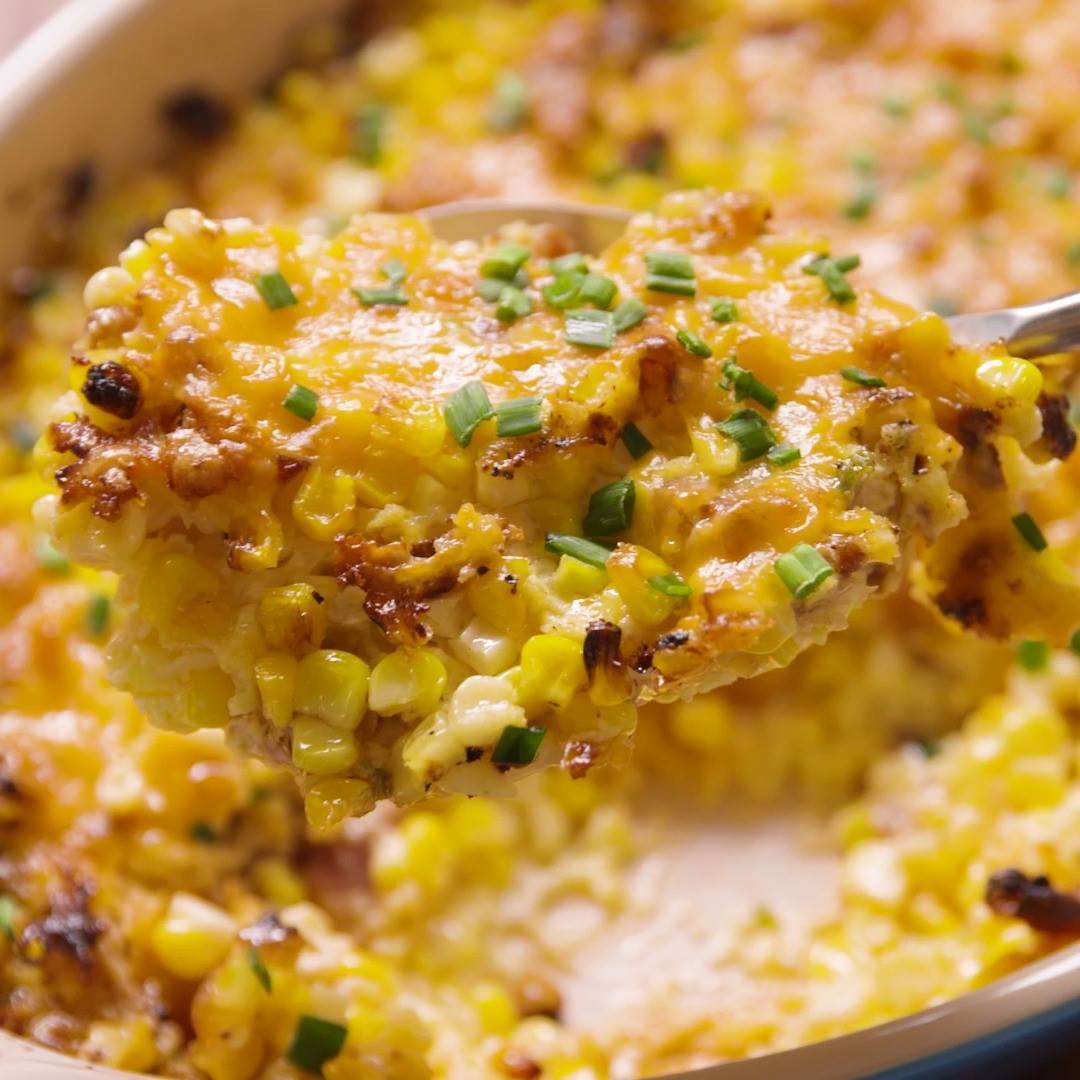 Ingredients
6 slices bacon, chopped
Cooking spray
3 c. corn kernels (fresh, canned, or frozen and thawed)
¼ c. all-purpose flour
2 c. shredded Cheddar
1 jalapeño, minced
1 tbsp. sugar
2 large eggs, lightly beaten
¼ c. melted butter
1 c. milk
kosher salt
Freshly ground black pepper
Instructions
Preheat oven to 375 degrees F. In a medium skillet over medium heat, cook bacon until crisp. Transfer to a paper towel-lined plate; drain.
Spray a baking dish with cooking spray. Add corn, flour, 1½ cups cheddar, jalapeño, sugar, cooked bacon, beaten eggs, melted butter, and milk. Season generously with salt and pepper and mix together until combined. Top with remaining ½ cup cheddar.
Bake 1 hour, then let cool 20 minutes to firm up.
Watch the recipe video here:
Baked Cream Corn is seriously the best side dish for all your summer parties.Full recipe: http://dlsh.it/AyA2Tho

Posted by Delish on Monday, June 4, 2018