Apple Crumble Trifle
This is a recipe for those of you who, even in the depths of summer, where long, parched days bleed endlessly into each other, crave the comforts of winter. The thought of a chicken roasting in the oven while it greyly snows outside, of roast potatoes and gravy. Apple crumble trifle brings a dish usually banished to shorter, colder days and marries it to that glory of summer cooking, the trifle.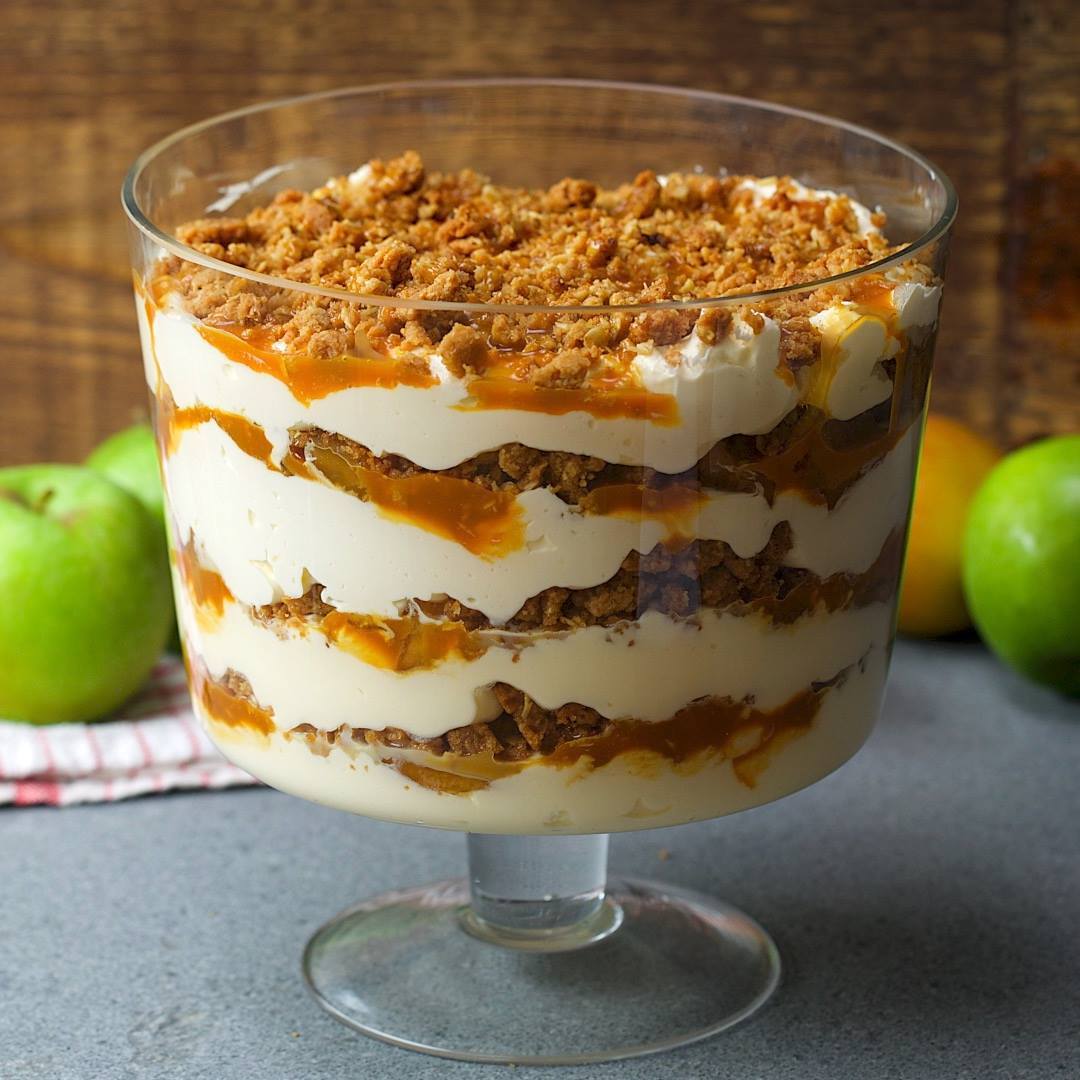 Ingredients
Crumble Topping
200g brown sugar
200g plain flour
200g butter
100g oats
Apples
8 apples, peeled, cored and chopped into segments
150g soft brown sugar
Caramel
Whipped cream
800ml double cream
100g caster sugar
1 tsp vanilla essence
Instructions
Preheat the oven to 180°C/360°F/
Begin by blitzing together the butter, oats, sugar and flour. This should make a soft, damp mixture prone to clumping.
Sprinkle this over a baking tray and bake for around 30 mins. Half way through the cooking time give everything a stir to break it up and make it into craggy lumps. When it's golden brown set it aside to cool.
Meanwhile, toss the apples with the sugar and roast them until soft and sticky.
Whisk the cream with the vanilla essence and sugar until it makes stiff peaks, then layer it with the apples, a little caramel and crumble in a trifle dish.
Watch the recipe video here:
Apple Crumble Trifle

Posted by Twisted on Thursday, July 26, 2018