Apple Cream Cheese Rose Tarts
Pretty enough for a fancy party, yet tasty enough to make whenever you're craving some baked apple goodness.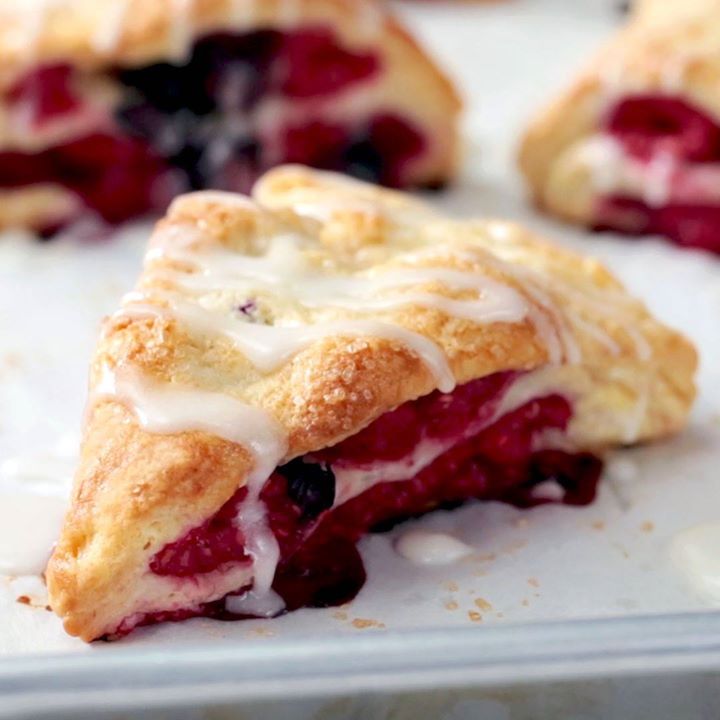 Ingredients
1 apple
1 tablespoon lemon juice
3 tablespoons water
1 to 2 sheets puff pastry
¼ cup cream cheese
3 tablespoons sugar
Cinnamon
Instructions
Remove the core and thinly slice the apple.
Combine the apple slices with lemon juice and water in a bowl and microwave 3 minutes. Cool the bowl in some ice water. Pat dry the apple slices and set aside.
Roll out the puff pastry and cut into 4 even strips.
Spread cream cheese and sprinkle sugar onto the puff pastry strips.
Arrange the apple slices vertically on half of each puff pastry and sprinkle cinnamon on top.
Fold the puff pastry lengthwise on top of the apple slices and roll up. Place the apple pastry rolls into greased muffin tins.
Bake for 40 minutes at 375 degrees F.
Watch the recipe video here:
These pastries will be scone before you know it.Taste for Yourself: taste.md/2HCGYtR

Posted by Tastemade on Monday, March 19, 2018