Tortilla Soup
Soup and the slow cooker are natural combos, and this recipe for Tortilla Soup doesn't disappoint.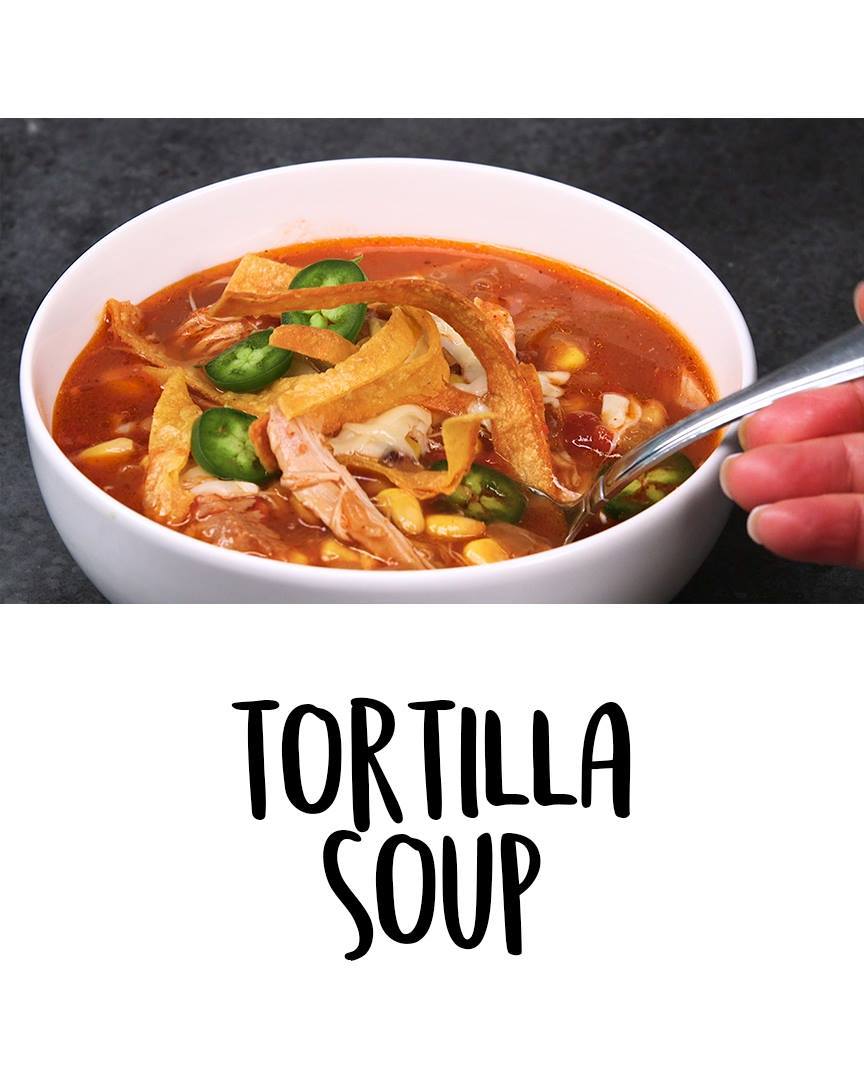 Ingredients
1¾ pound skinned and boned chicken thighs
1 (12-oz.) bag frozen whole kernel yellow corn, thawed
1 large onion, chopped
2 garlic cloves, pressed
2 (14-oz.) cans reduced-sodium fat-free chicken broth
1 (14-oz.) can tomato puree
1 (10-oz.) can diced tomatoes and green chiles
1 teaspoon smoked paprika
2 teaspoons ground cumin
1 teaspoon chili powder
1 bay leaf
4 (5½-inch) corn tortillas
Toppings:
fresh cilantro, shredded Cheddar cheese, sliced jalapeños and avocados
Instructions
Step 1
Combine first 11 ingredients in a 4-qt. slow cooker.
Step 2
Cover and cook on High 7 to 8 hours. Discard bay leaf and shred chicken.
Step 3
Preheat oven to 375°. Cut tortillas into ¼-inch-wide strips, and place on a baking sheet.
Step 4
Bake at 375° for 5 minutes. Stir and bake 5 more minutes or until crisp. Add table salt to taste. Serve soup with tortilla strips and toppings.
Watch the recipe video here:
Chilly in your neck of the woods? This is the ULTIMATE sweater weather meal ? GET THE RECIPE: https://trib.al/EWLuS4C (via Well Done)

Posted by MyRecipes on Thursday, December 13, 2018