Sara Lee Chocolate Gateau
Sara Lee Chocolate Gateau - The ULTIMATE childhood chocolate cake!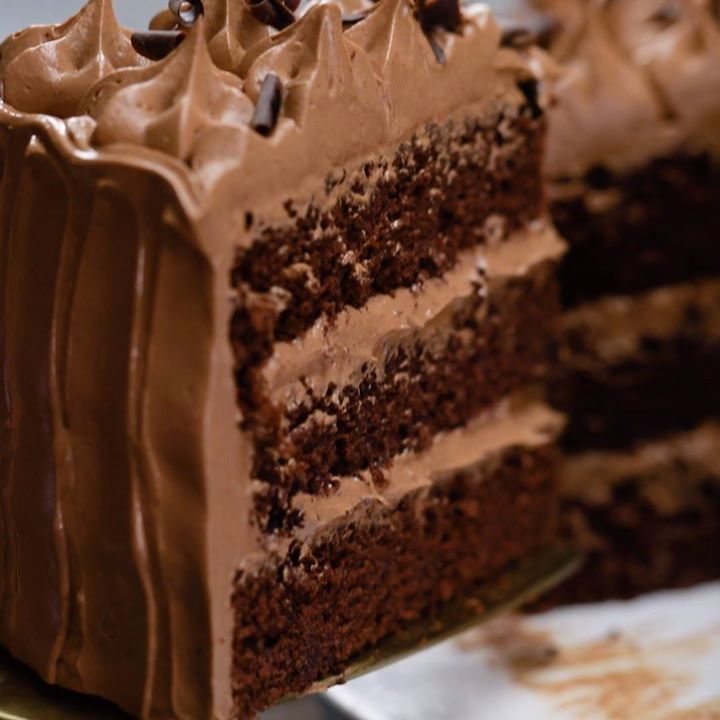 Ingredients
6 eggs
250g caster sugar
100g plain flour
50g cocoa
150g butter, melted
Dark chocolate flakes, to decorate
For the icing
6 egg whites
340g caster sugar
265g unsalted butter, at room temperature
225g dark chocolate, melted
Dark chocolate flakes, to decorate
Instructions
Preheat your oven to 180C/160C fan. Grease and line 3 x 20cm loose bottomed cake tins and set aside until needed.
In the bowl of a stand mixer, put the eggs and caster sugar and with the whisk attachment added, whisk for about 10 minutes, or until they are thick and have nearly tripled in volume. (You can do this with a hand whisk, but doing it in a stand mixer saves your hands!)
Sift over the flour and cocoa powder and fold to combine. Drizzle the melted butter over the top of the mixture and fold this is as well.
Pour the mixture into your prepared cake tins and place into the oven for 20 - 25 minutes or until the cakes are springy to the touch and a skewer comes out clean. Allow to cool in the tins for 5 minutes and then remove to a cooling rack to cool completely.
Whilst the cake is cooling, make the icing. Place the egg whites and sugar in a glass bowl and place over a pan of simmering water, stirring constantly until the sugar dissolves and they reach 65 C on a thermometer. Remove from the heat and place in the bowl of a stand mixer with the whisk attachment fitted. Whisk on high for about 5 minutes or until the mixture is thick, holding its shape and cooled.
Add the melted chocolate and whisk to combine, then start adding the butter, one cube at a time until you have incorporated all of the butter and the icing is thick. If at this point your icing seems to loose, place in the fridge for 30 minutes to cool down.
Fit a piping bag with a star nozzle and add ½ of the icing to the bag.
To assemble the cake, place one cake on a cake board and top with some icing. Spread out with a palette knife and top with your second cake. Place more icing on this, spread out again, and top with your third and final cake. Cover the whole cake with a thick layer of icing and smooth with a palette knife.
Once your cake is smooth, drag your palette knife upwards from the bottom to the top of the cake to create vertical lines running all around the cake. Top finish, pipe stars all over the top of the cake and finish with a sprinkling of chocolate flakes.
Watch the recipe video here:
Today will henceforth be known as the day we resurrected the Sara Lee Chocolate Gateau. Taste for Yourself: bit.ly/2L49Hdk?: Tastemade UK

Posted by Tastemade on Wednesday, May 16, 2018