Slow-Cooker Pizza
The easiest way to make your favorite food.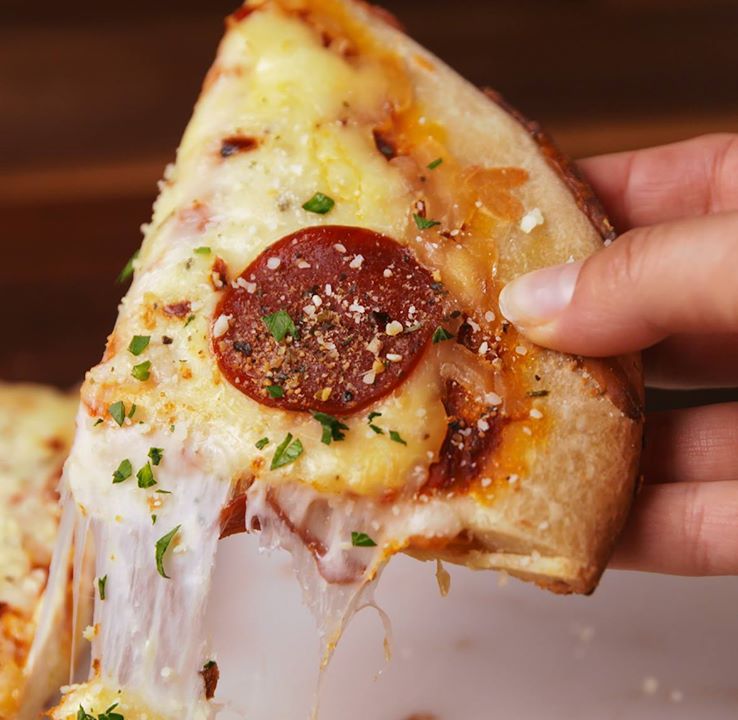 Ingredients
1 lb. pizza dough
1 c. pizza sauce
2 c. shredded mozzarella
½ c. freshly grated Parmesan
½ c. sliced pepperoni
½ tsp. Italian seasoning
pinch of crushed red pepper flakes
1 tsp. Freshly chopped parsley, for garnish
Cooking spray, for slow cooker
Instructions
Spray bottom and sides of a large slow cooker with nonstick cooking spray.
Press pizza dough into bottom of slow cooker until it reaches all edges and bottom is completely covered. Spoon over pizza sauce and spread, leaving about 1" of dough around edges. Top with cheeses, pepperoni, and spices.
Cover slow cooker and cook on low until crust turns golden and cheese is melty, 3 to 4 hours.
Remove lid and let cool 5 minutes.
Using a spatula, remove pizza from crock pot. Garnish with parsley, slice, and serve.
Watch the recipe video here:
FINALLY, an idiot-proof way to make pizza at home.Full recipe: http://dlsh.it/lo98oZV

Posted by Delish on Saturday, September 9, 2017