Pineapple Pizza Dip
Whether you're pro- or anti-pineapple on pizza, we're willing to bet you're going to love this pineapple pizza dip. Why? Well, because its delicious balance of salty and sweet, and the savory, ooey-gooey goodness this dip packs makes it irresistible. Give it a try for your next party, potluck, or tailgate and see what we mean.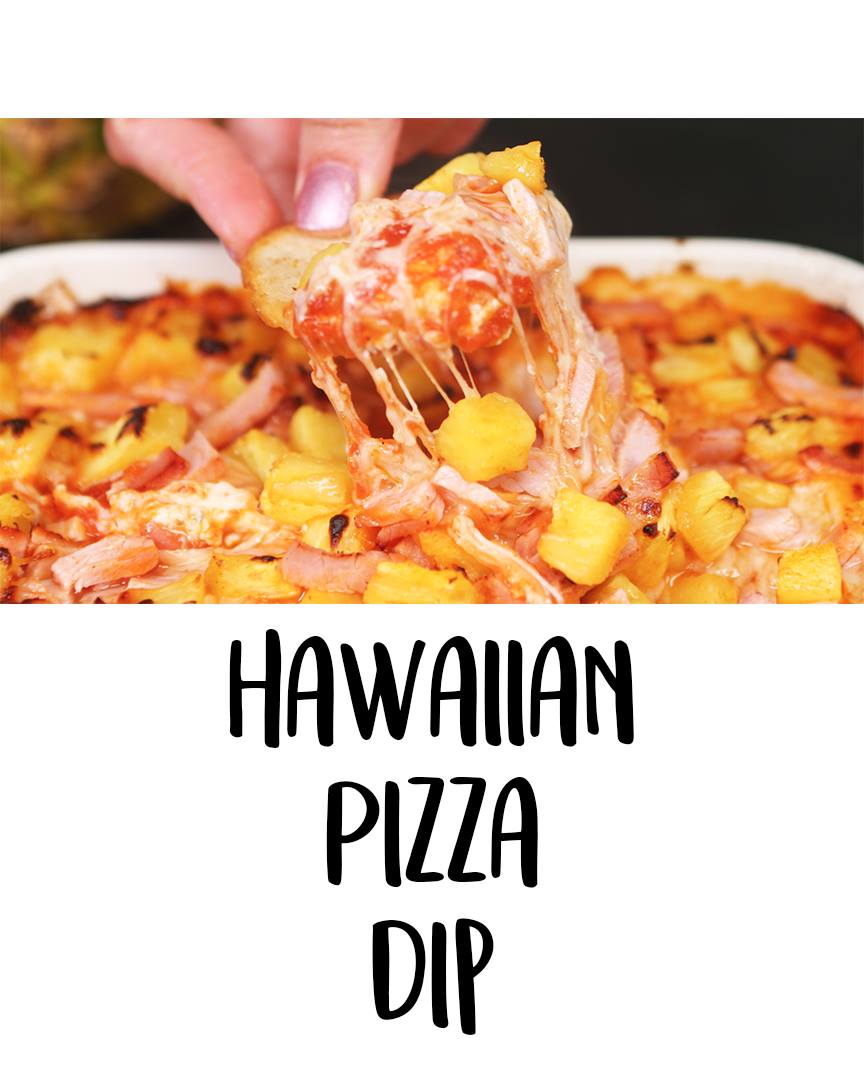 Ingredients
1 (8-oz.) pkg. cream cheese,
softened
¼ teaspoon crushed red pepper
¼ teaspoon dried oregano
¼ teaspoon granulated garlic
1 (8-oz.) pkg. pre-shredded Italian
cheese blend, divided
1 cup marinara sauce
4 Canadian bacon slices, chopped
1 cup diced fresh pineapple (from 1
pineapple)
Bagel chips or baguette slices
Instructions
Preheat oven to 400°F. Stir together cream cheese, red pepper, oregano, garlic, and 1 cup of the Italian cheese in a small bowl until well combined. Spread cheese mixuture in a 1½-quart baking dish, and bake in preheated oven until heated through and slightly bubbly, 8 to 10 minutes.
Increase oven temperature to broil. Spread marinara evenly on cream cheese mixture, and sprinkle evenly with remaining Italian cheese, chopped Canadian bacon, and diced pineapple. Broil until pineapple is slightly caramelized and dip is bubbly, about 5 minutes. Let stand 5 to 10 minutes. Serve with bagel chips or baguette slices.
Watch the recipe video here: