Lemon Meringue Cupcakes
Welcome to the major leagues.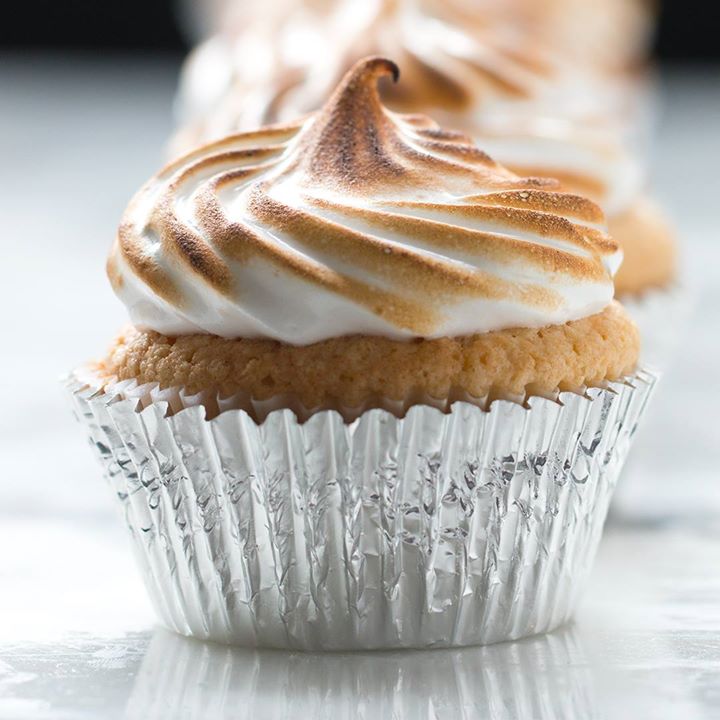 Ingredients
Cupcakes
1 cup butter, at room temperature
1½ cups sugar
4 eggs
2½ cups flour
2 teaspoons baking powder
1 teaspoon salt
2 teaspoons vanilla extract
½ cup milk
½ cup lemon juice
Lemon Curd
6 egg yolks
1 cup sugar
½ cup lemon juice
1 tablespoon lemon zest
6 tablespoons butter
Meringue Frosting
6 egg whites
1 cup sugar
1 teaspoon cream of tartar
Instructions
Preheat the oven to 325ºF (170ºC).
In a medium bowl, cream the butter and slowly add the sugar. Beat until light and fluffy.
Add the eggs one at a time, mixing until incorporated.
Sift the flour and baking powder into the sugar mixture. Add salt and mix until just combined.
Add the vanilla, milk, and lemon juice, and mix until incorporated.
Scoop about ½ cup of the mixture into a lined cupcake tin.
Bake 12-15 minutes, or until a toothpick comes out cleanly from the center of the cupcakes. Let cupcakes cool.
Watch the recipe video here:
Watch these lemon meringue cupcakes get torched in the most mesmerizing way ? ?!FULL RECIPE: http://bzfd.it/2ipbzTIFIND IT IN THE APP: http://tstyapp.com/m/L9OJC4z2OF

Posted by Tasty on Tuesday, August 22, 2017