Chicken Fajita Loaded Fries
Loaded fries are one of our favourite sharing dishes. Freshly cooked fries topped with delicious fajita chicken and covered in a cheesy sauce, hello! These Chicken Fajita Loaded Fries are a must to impress a large group of friends!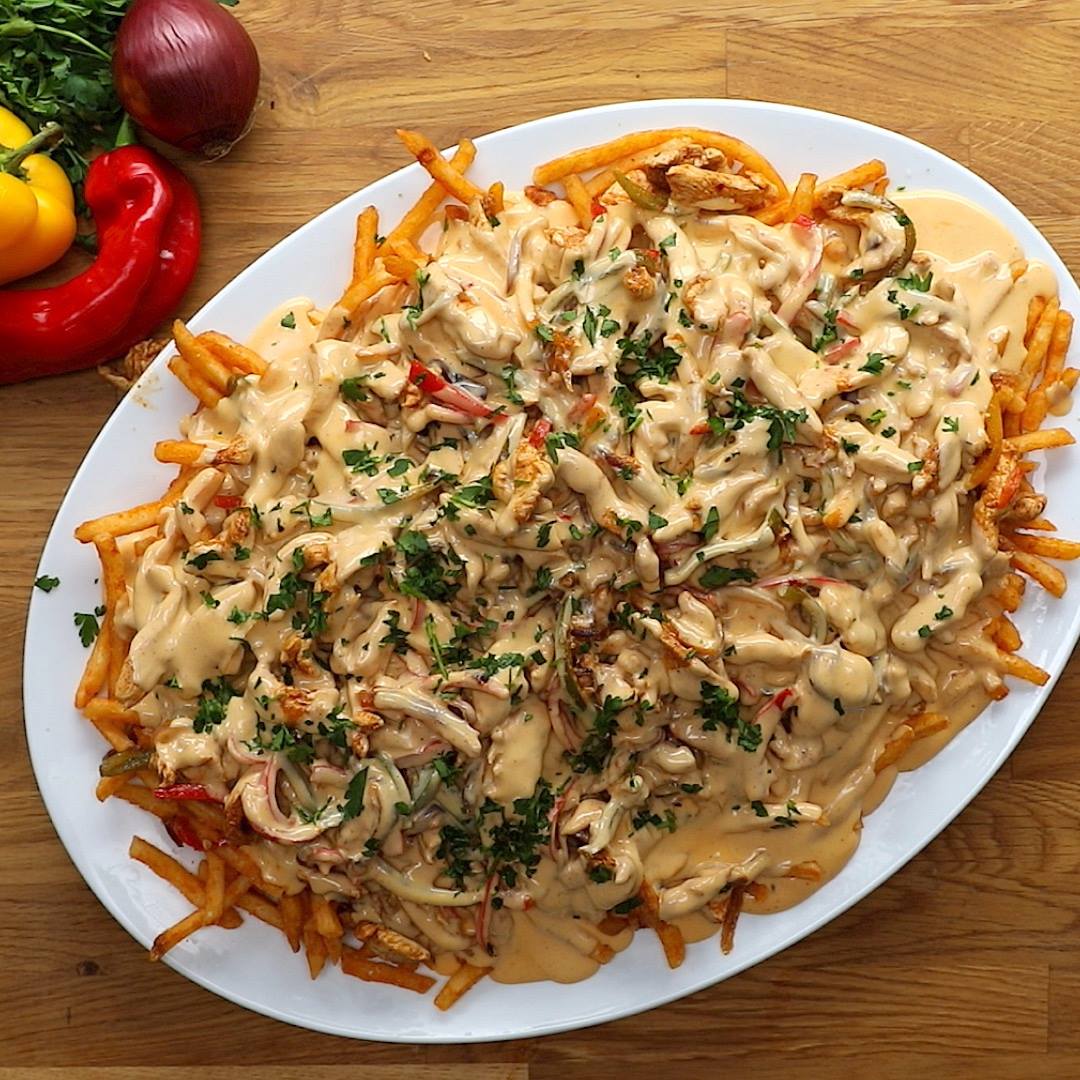 Ingredients
1 tbsp oil
4 chicken breasts sliced
2 red peppers, sliced
1 green pepper, sliced
1 yellow pepper, sliced
1 red onion, sliced
¼ cup fajita seasoning
2 cans evaporated milk
4 cups grated cheddar
2 tbsp cornflour
Lots of French Fries
Instructions
Heat oil over medium heat in a large sauté pan.
Add peppers and onions and cook until they are soft and slightly caramelized. Add the chicken and half of the fajita seasoning. Cook the chicken through, remove and set aside, keeping warm.
Meanwhile, make the cheese sauce. Add two hands of evaporated milk to a pan. Add the cornstarch and remaining fajita seasoning to the cheese and mix through. Add to the milk and stir to combine until thickened. Remove and keep warm
Arrange French fries on a large platter, top with chicken fajita mix. Pour over cheese sauce and sprinkle with parsley.
Enjoy with all your friends!
Watch the recipe video here:
Chicken Fajita Loaded Fries

Posted by Twisted on Monday, November 5, 2018