Whiskey Ginger Mojito
Sit back and sip on one of these whiskey ginger mojitos! You deserve it ?!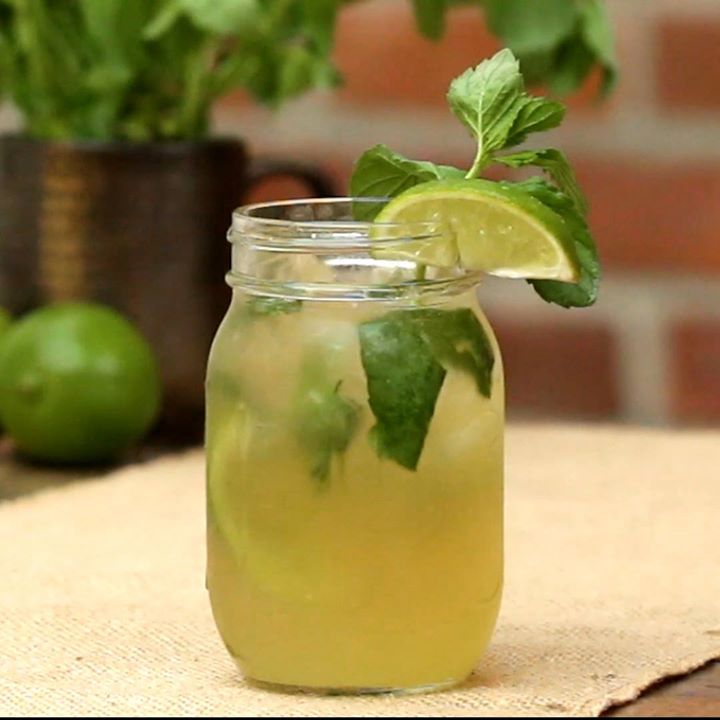 Ingredients
5 leaves fresh mint
2 lime wedges
1 fl oz ginger syrup
ice
2 fl oz bourbon
3 fl oz club soda
fresh mint, to serve
lime wedge, to serve
GINGER SYRUP
1 cup fresh ginger, peeled and chopped
1 cup sugar
2 cups water
Instructions
In a small saucepan, combine ginger syrup ingredients and bring to a boil. Lower to a simmer and cook for 10 minutes.
Strain through a sieve and cool.
Place the mint and one lime wedge in the bottom of tall glass. Muddle well and add 1 ounce (30 ml) of ginger syrup. Add the second lime wedge and muddle again.
Top off glass with the bourbon, ice, and club soda. Stir well and garnish with a lime wedge and a few mint leaves.
Enjoy!
Watch the recipe video here:
Sit back and sip on one of these whiskey ginger mojitos! You deserve it ?!FULL RECIPE: https://tasty.co/recipe/whiskey-ginger-mojitoShop our essential products (incl. mason jars) here: http://bit.ly/2znLNTz – We may make some $$ if you buy!

Posted by Tasty on Sunday, October 22, 2017