Blueberry Lemonade Margaritas
Have some leftover blueberry simple syrup? It tastes AMAZING in seltzer water, and is a great sweetener for iced tea. You can even stir it into yogurt or ice cream for a punch of blueberry flavor.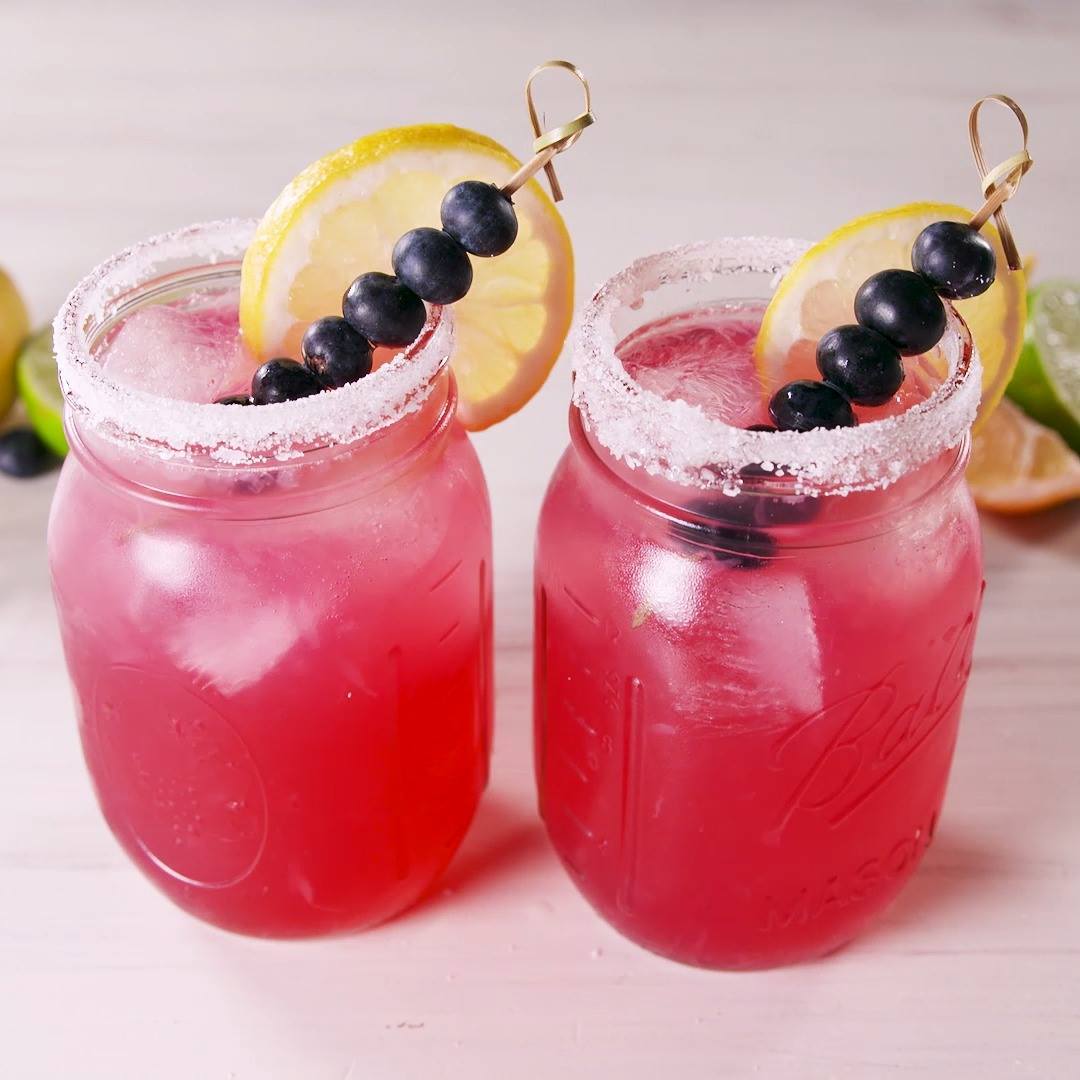 Ingredients
FOR THE SYRUP
½ c. granulated sugar
½ c. water
1 c. blueberries
Zest of 1 lime
FOR THE MARGARITA
2 tbsp. kosher salt
2 tbsp. granulated sugar
1 lemon, cut into wedges
8 oz. tequila
4 oz. triple sec
3 oz. lemonade
Ice
Instructions
In a medium saucepan over medium heat, combine sugar and water and stir until sugar has dissolved. Add blueberries and lime zest and bring mixture to a boil. Reduce heat and simmer mixture until blueberries have burst, about 5 minutes.
Remove from heat and let cool 10 minutes, then strain mixture into a clean jar. Let cool completely.
On a small plate, stir together sugar and salt. Rim each glass with a lime wedge, then dip in sugar salt mixture. Divide tequila, triple sec and lemonade between 4 glasses. Fill each glass with ice, then top with blueberry syrup. Garnish with a lemon wedge and serve.
Watch the recipe video here: