Tortilla Dessert Cups
Tortilla Dessert Cups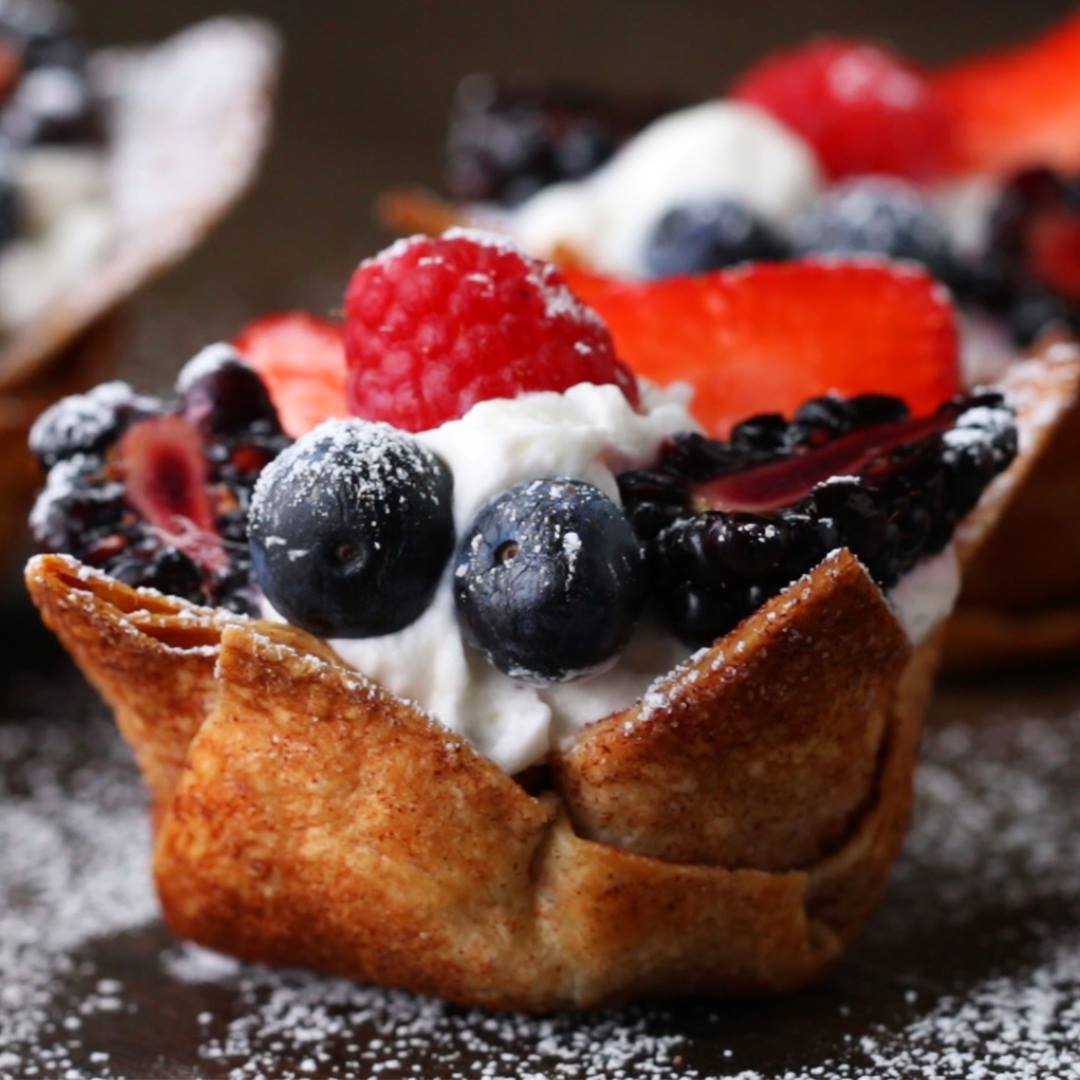 Ingredients
TORTILLA CUPS
¼ cup sugar (50 g)
1 tablespoon cinnamon
2 tablespoons butter, melted
3 10-inch flour tortillas
WHIPPED CREAM
1 cup heavy cream (235 mL)
1 teaspoon vanilla extract
2 tablespoons sugar
TOPPINGS
Instructions
Preheat the oven to 375˚F (190˚C).
In a small bowl, combine the sugar and cinnamon. Butter each side of the tortillas, sprinkle with cinnamon sugar, and cut into even quarters, making 12 pieces. Place 2 pieces in 6 cups of a muffin tin and push down so that they create a cup shape. Bake for 13-15 minutes, or until crisp. Remove the cups from the oven and allow to cool in the tin.
In a large bowl, beat together heavy cream, vanilla extract, and sugar with an electric hand mixer until stiff peaks form.
Assemble the cups by placing a spoonful of whipped cream in each toasted cup. Top the whipped cream with fresh fruit of your choice.
Enjoy!
Watch the recipe video here:
Tortilla dessert cups ?FULL RECIPE: https://tasty.co/recipe/tortilla-dessert-cups

Posted by Proper Tasty on Sunday, October 7, 2018