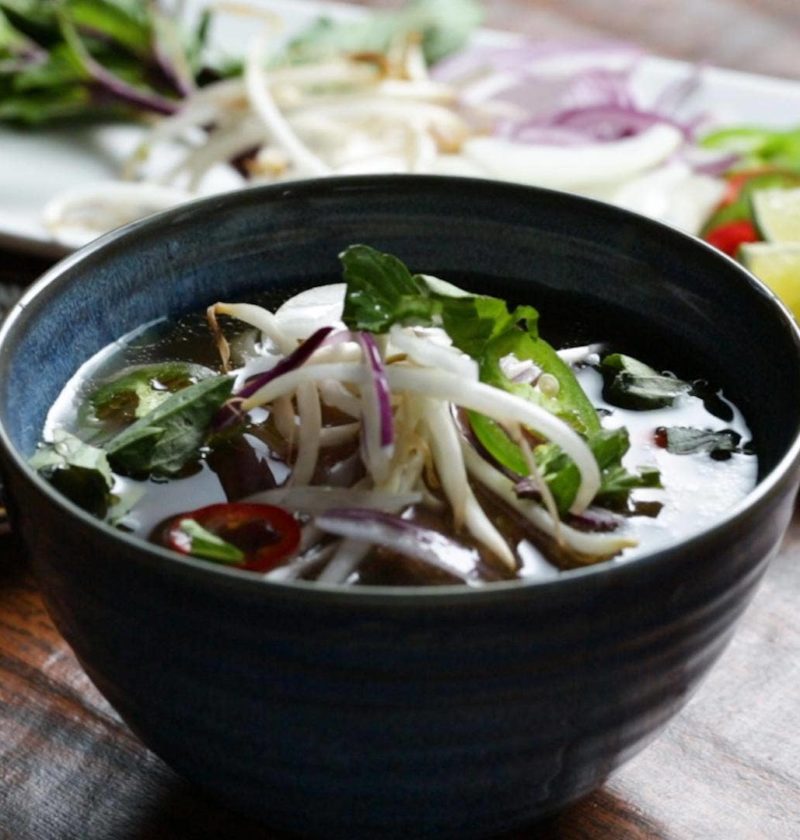 This is really a delicacy. I love it!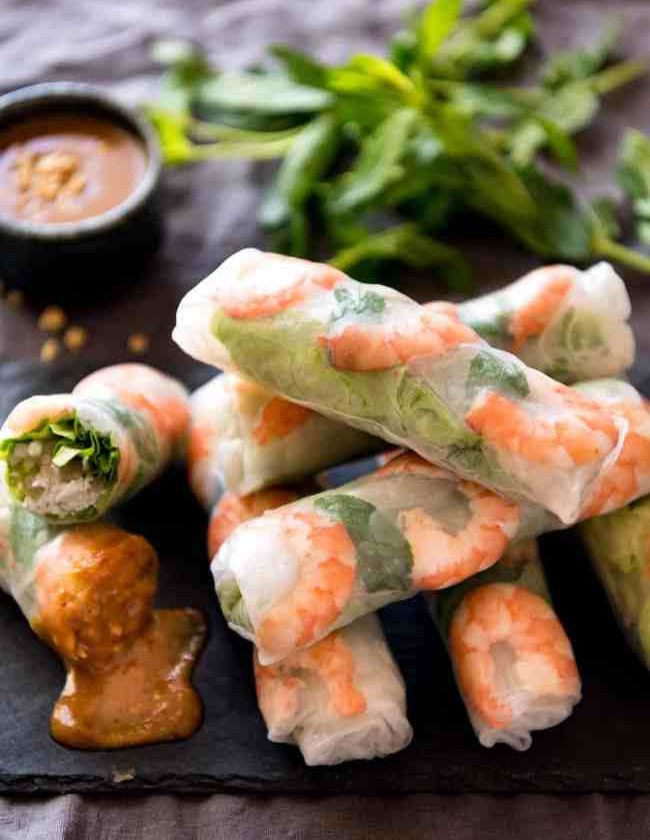 Vietnamese Rice Paper Rolls are packed with bright, fresh flavors and served with an insanely addictive Vietnamese Peanut Dipping Sauce that takes a minute to make. With a couple of cheeky tricks, step-by-step photos and an easy-to-follow video, you'll be rolling perfect rice paper rolls like a pro in no time!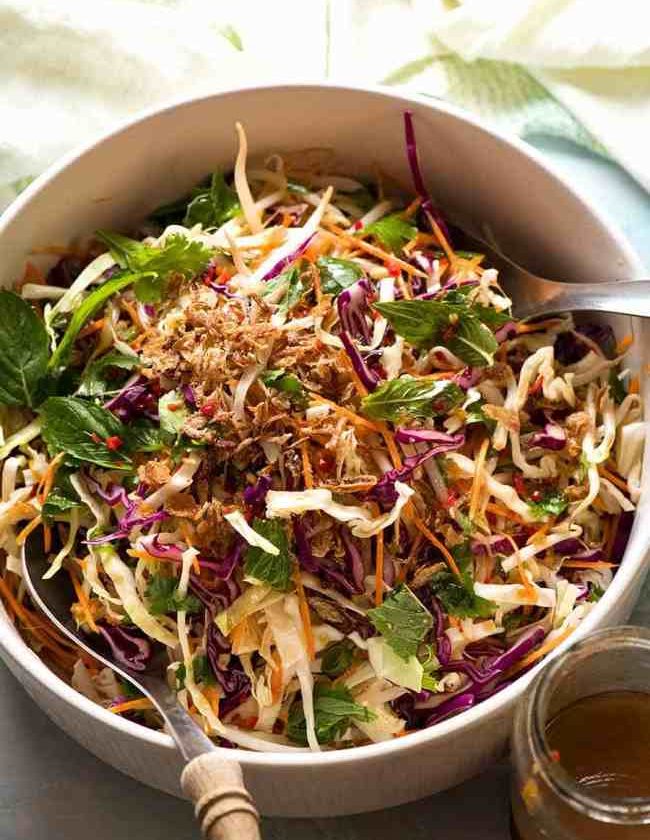 A light, healthy, CRUNCHY Asian salad that is a great side for all types of Asian foods. Dressing is a great salty / sour / spicy lime dressing reminiscent of Thai and Vietnamese food. Add CHICKEN if making this as a meal. Serves 8 – 10 as a side, 4 as a meal with chicken.